DPR Will Extend Summer Camp until August 21 at Select Locations
SOURCE: DC.gov
uesday, August 11, 2015
DPR Will Extend Summer Camp until August 21 at Select Locations
DPR Customer Service: (202) 673-7647
DPR Kids, Camps & Co-op Division: (202) 671-0372
DPR Media Contact: John Stokes, (202) 288-7275; John.Stokes@dc.gov
(Washington, DC) – Today, DC Department of Parks and Recreation (DPR) announced that it will offer extended summer camp at five (5) locations during the week of August 17-21.
The camps will be offered for children ages 3-13 at the following locations:
Banneker (Ward 1)
Turkey Thicket (Ward 5)
Rosedale (Ward 6)
Deanwood (Ward 7)
Fort Stanton (Ward 8)
Each location will offer two programs: Junior Engineers for ages 3-5, and Fun with Engineering for ages 6-13. There are 25 spaces available for each program at each location.
The camps will be offered 9am-5pm. The fee for the camp is $50 for the week. DPR offers before and after care service 8am-9am, and 5pm-6pm. The fee for before and after care is an additional $10 for the week. Each camp will participate in a field trip, and families will be asked to cover the cost of admission for the trip.
To register, please visit summercamps.dc.gov. Registration will open on Wednesday, August 12 at 12pm. Registration is first-come, first-served. There are 50 spaces available at each location.
Fees are Non-refundable. A reduced rate is available for qualifying families. For more information regarding DPR's reduced rate application process and policies, please visit summercamps.dc.gov.
About DPR
The DC Department of Parks and Recreation (DPR) provides quality urban recreation and leisure services for residents and visitors to the District of Columbia. DPR supervises and maintains area parks, community facilities, swimming pools and spray parks, and neighborhood recreation centers. The agency also coordinates a wide variety of recreation and educational programs including sports leagues, youth development, therapeutic recreation, aquatic programming, outdoor adventure, camping and senior citizen activities. Adaptive programs and facilities are available for persons with disabilities.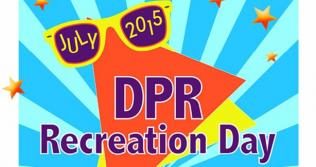 http://dpr.dc.gov/release/dpr-will-extend-summer-camp-until-august-21-select-locations