MOAPIA Holiday Toy Drive, "Share a Smile, Give a Toy"
SOURCE: DC Mayor's Office on Asian and Pacific Islander Affairs
WHEN: Tuesday, December 8, 2015 – 5:00pm to 7:00pm
WHERE: 441 4th Street NW, Washington, DC 20001
Building: One Judiciary Square
Room: Old Council Chamber
Toy Distribution & Year-End Celebration Details
"Share a Smile, Give a Toy" Flyer
Join the DC Mayor's Office on Asian and Pacific Islander Affairs (OAPIA) for a night of merry festivities and holiday performances as we pass out toys to children and mingle with community members.
Food and refreshments will be served.
Toys are limited to the children who register and will be given out on a first come, first served basis.
To Register Children:
RSVP via Google Forms at: https://goo.gl/4rYuN9
Or please call Esther Kang at (202) 727-3120 or email esther.kang@dc.gov with the child's name, gender, age and address.
Cost:
Free
Agency:
Mayor's Office on Asian and Pacific Islander Affairs
Contact:
Esther Kang
Phone:
202-727-3120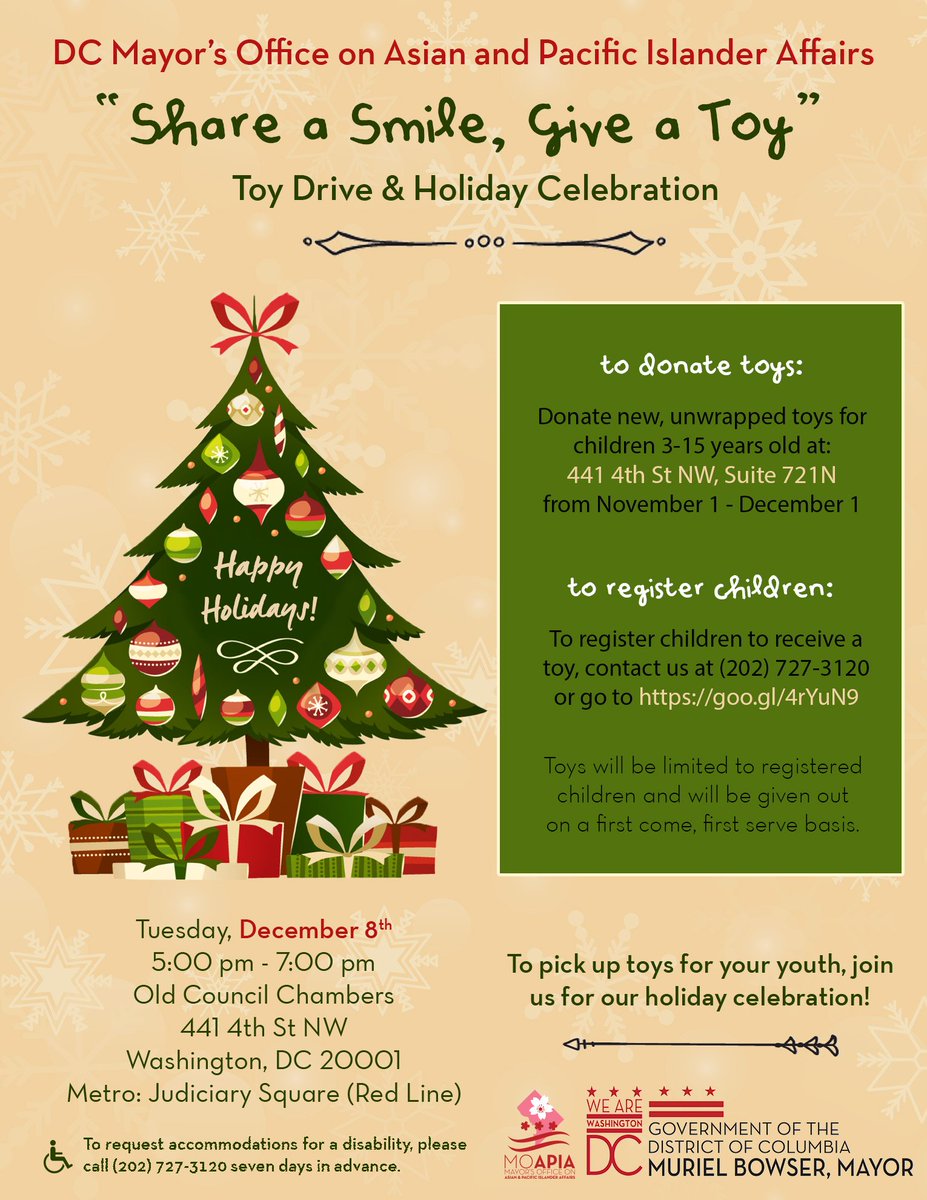 http://apia.dc.gov/event/moapia-holiday-toy-drive-share-smile-give-toy