2015 Capitol Christmas Tree Lighting Ceremony
SOURCE: U.S. Capitol ‏@uscapitol of twitter.com
The 2015 Capitol Christmas Tree has been lit!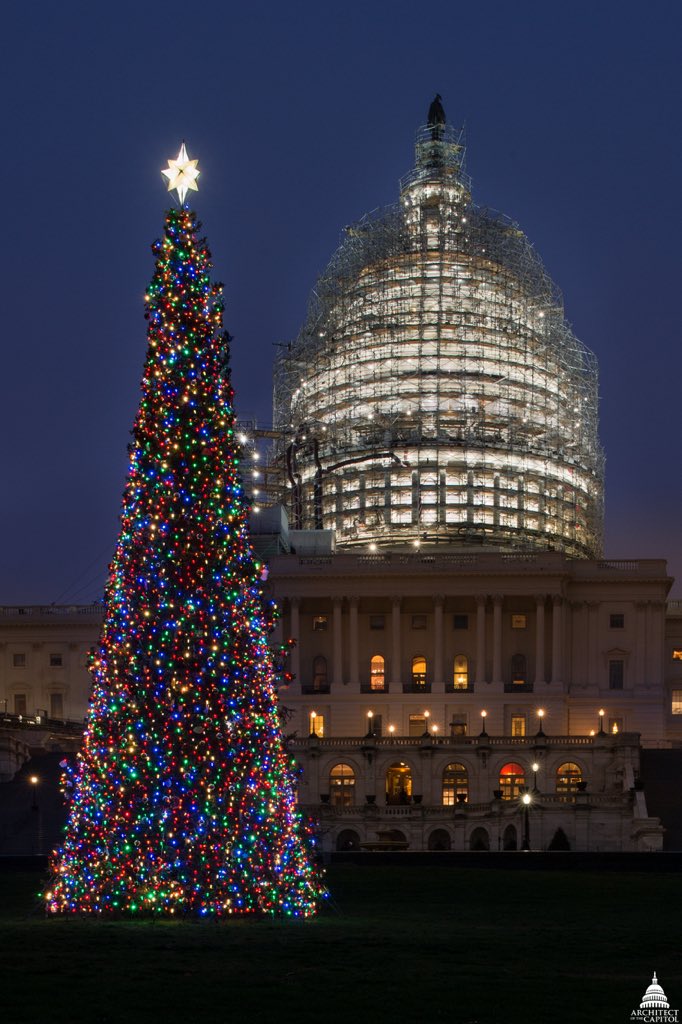 The U.S. Capitol Christmas Tree will be lit by the Speaker of the House on Wednesday, December 2, 2015, during a ceremony on the Capitol's West Front beginning at 5 p.m. Architect of the Capitol Stephen T. Ayers, FAIA, LEED AP, will serve as master of ceremonies.
This year's tree was selected from the Chugach National Forest in Alaska. The 74′ Lutz spruce is the first Capitol Christmas Tree to come from Alaska and will make a 4,000-mile expedition by land and by sea from Alaska to the Seattle area before it is driven to Washington, D.C.
The Capitol Christmas Tree has been a tradition at the Capitol since 1964. The tree will be lit from nightfall until 11 p.m. each evening through January 1, 2015.
Photo above is from 2014.
http://www.aoc.gov/event/2015-capitol-christmas-tree-lighting-ceremony