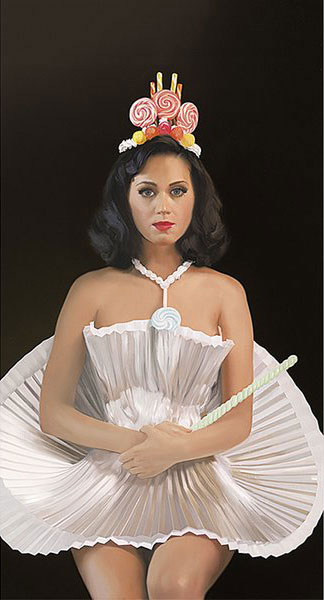 SOURCE: The National Portrait Gallery
WHEN Thursday, March 24, 2016, 5 – 7:30 p.m.
VENUE Portrait Gallery
EVENT LOCATION Robert and Arlene Kogod Courtyard
NOTE
No matter if you're a Firework, a Single Lady, or Not a Girl, Not Yet a Woman, you should come out and celebrate the women of the Portrait Gallery. Because there's no better place to get in the Women's History Month spirit than the home of the city's only Katy Perry oil painting.
And since it's WHM, there's no better time to celebrate all the awesome ladies in our collection. You can play in a grand slam (table) tennis like the Williams Sisters or get artsy like Mickalene Thomas. You can also go on a scavenger hunt or a gallery tour. You can stun the world with your trivia skills. Or you can just hang out in our courtyard, listen to some girl power jams and enjoy food and drinks.
Activities include:
Pop Quiz trivia on women's history
Gallery talks by museum curators
Creating Mickalene Thomas-inspired pop art portrait and Diane von Furstenberg print coloring
Williams sisters Grand Slam (table) tennis tournament
Scavenger Hunt
Girl power jams
Food and drinks
Note: We are not responsible for typo error, price change, substitute item, or available of item from online ads.
Lưu ý: Chúng tôi không chịu trách nhiệm về lỗi ấn, thay đổi giá, hàng thay thế, hoặc có sẵn mặt hàng quảng cáo.
https://npg.si.edu/whats-on/events?trumbaEmbed=view%3Devent%26eventid%3D117979646