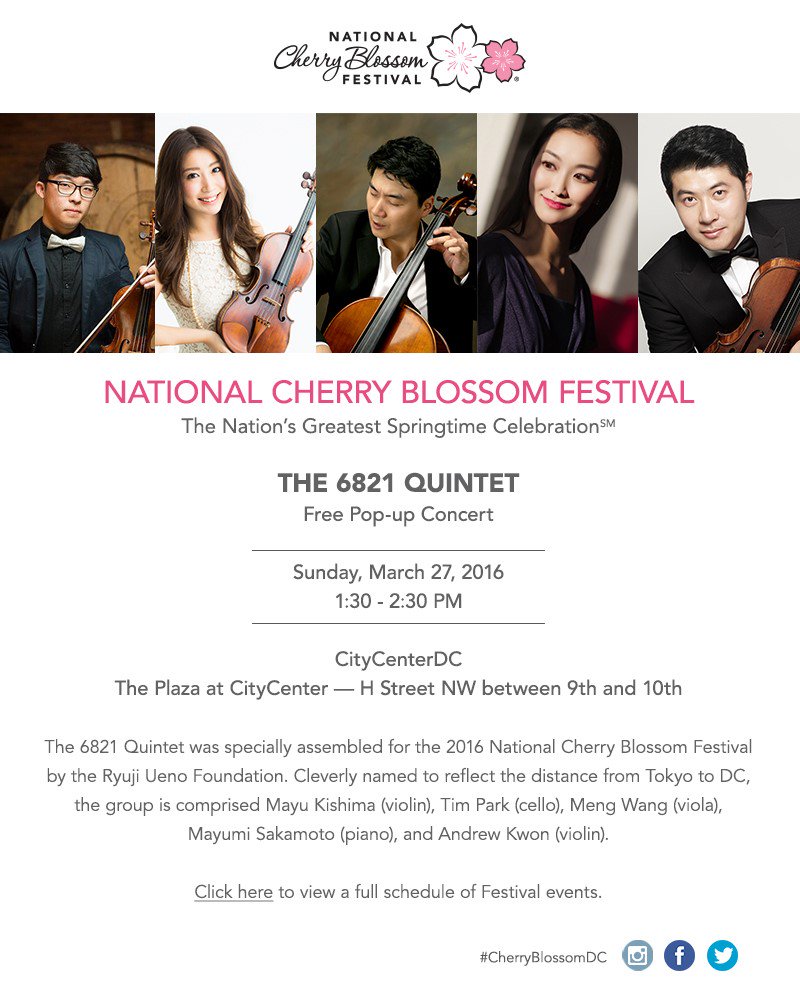 SOURCE: National Cherry Blossom Festival
Enjoy Free Pop Up Performances!
March 24, 2016
A special group of five talented performers have come together just for the National Cherry Blossom Festival to share their exquisite music with the city of DC, with the support of the Ryuji Ueno Foundation. The 6821 Quintet is cleverly named after the distance in miles from Tokyo to Washington, and their individual skills synchronized together provides the ultimate musical experience. The 6821 Quintet has a scheduled performance at the Opening Ceremony, they also have several pop-up performances planned throughout the city. On Sunday, March 27 from 1:30 PM – 2:30 PM, The 6821 Quintet will perform at CityCenter DC and on Monday, March 28, at Union Station from noon – 1 PM and at Reagan National Airport from 4 PM – 5 PM.
Note: We are not responsible for typo error, price change, substitute item, or available of item from online ads.
Lưu ý: Chúng tôi không chịu trách nhiệm về lỗi ấn, thay đổi giá, hàng thay thế, hoặc có sẵn mặt hàng quảng cáo.