Trash, Recycling Collections Will Begin at 6 am Wed., July 6 through Sat., July 9 Due to Predicted 90°+ Temperatures
SOURCE: dc.gov
Wednesday, July 6, 2016
(WASHINGTON, DC) The District will experience its first 90°+ heat wave this week; therefore, the DC Department of Public Works trash and recycling crews will begin their collections an hour earlier, at 6 am between Wednesday, July 6 through Saturday, July 9. Collections will continue through Saturday this week because DPW observed Independence Day on Monday, July 4 and no collections were made.
To make sure trash and recycling are out for pick-up at the earlier time, DPW's customers can put their items out starting at 6:30 pm the day before their collections are to be made. Trash and recycling containers should be removed from public space by 8 pm on the collection day or a sanitation citation may be issued.
Throughout the summer, when the temperature is predicted to be 90˚ or higher or the Metropolitan Washington Council of Governments announces unhealthy air quality (Code Orange or Code Red days), DPW collection crews will begin their work at 6 am to avoid health or environmental issues.
The Department of Public Works (DPW) provides essential city services in two distinct program areas: environmental services/solid waste management and parking enforcement. Both contribute to making District streets and public spaces clean, safe, attractive and accessible for all residents, businesses, commuters and visitors.ankYouKaya Facebook group to share your memories and wish her well.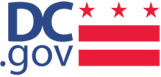 http://dc.gov/release/trash-recycling-collections-will-begin-6-am-wed-july-6-through-sat-july-9-due-predicted-90%C2%B0