MOAPIA Japanese Movie Night on August 17
SOURCE: DC Mayor's Office on Asian and Pacific Islander Affairs
Dear Community Members,
As part of DC Mayor's Office on Asian and Pacific Islander Affairs' (MOAPIA) 2nd annual Chinatown Park Start Fresh! summer series, MOAPIA is hosting Japanese Movie Night with The Japan-America Society of Washington DC on Wednesday, August 17, 2016.
What: Japanese Movie Night – screening of "Only Yesterday"
Where: Chinatown Park at 6th and I (eye) Street NW
When: Wednesday, August 17, 2016
7 pm – Cultural activities: Japanese snack tasting, calligraphy, kendama, origami, etc.
8 pm – Movie screening. Popcorn and soda will be provided.
To RSVP, visit japanesemovienightdc.eventbrite.com
Should you have additional questions, please do not hesitate to contact MOAPIA via email at oapia@dc.gov or call at 202-727-3120.
We look forward to seeing you there!
* Limited number of chairs and picnic blankets will be provided. We enourage you to bring your own chair/blacket.
WHEN: Wednesday, August 17, 2016 from 7:00 PM to 10:00 PM (EDT)
WHERE: Chinatown Park – 551 I street NW, Washington , DC 20001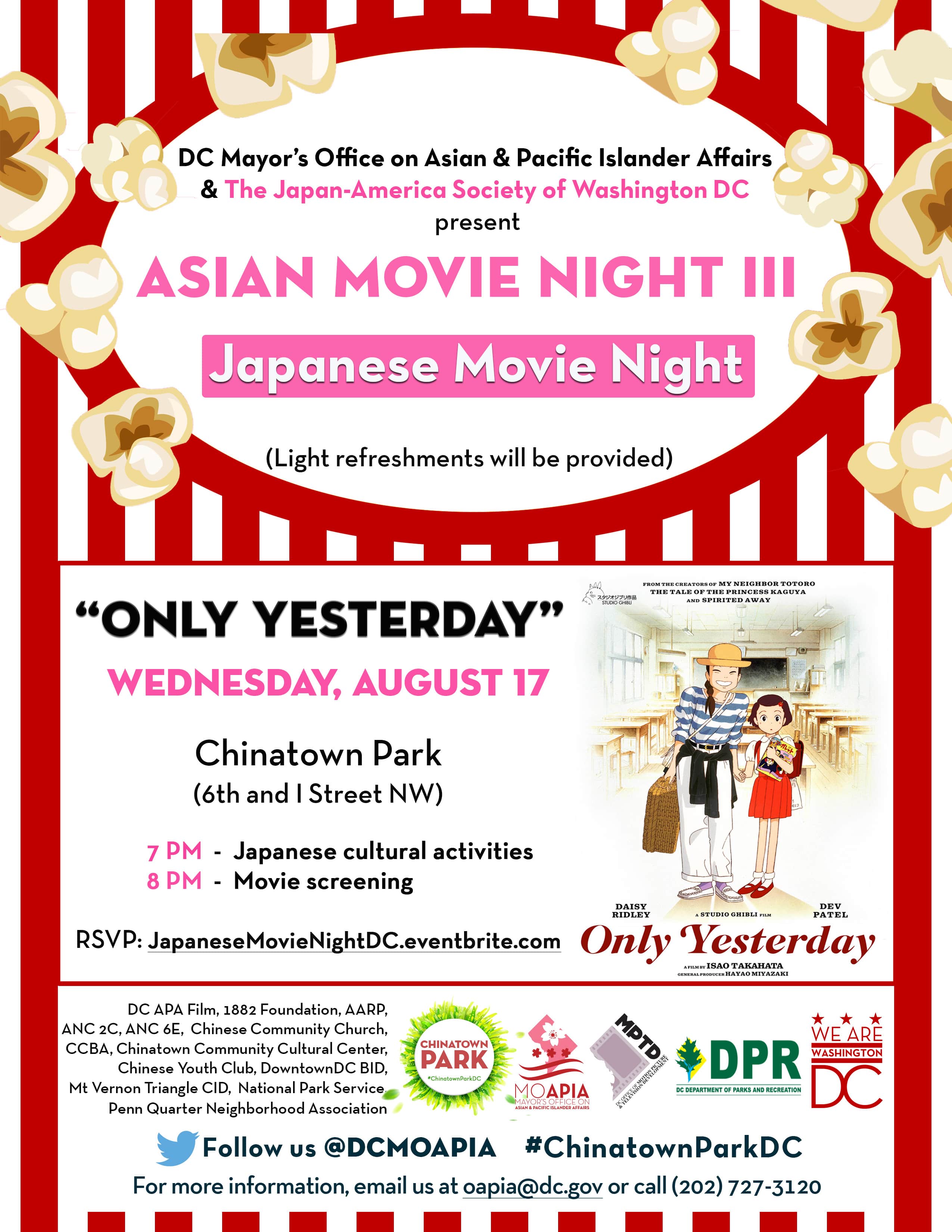 https://www.eventbrite.com/e/moapia-japanese-movie-night-with-the-jaswdc-tickets-26451844178