DC Public Schools Opens New School Year with More Programs, Schools, and Supports for Strong Learning on Day One
SOURCE: dc.gov
Monday, August 22, 2016
Today, 104 schools opened their doors for the first day of school, following 11 extended-year schools that opened on August 8. Continuing the trajectory as the fastest improving urban school district in the country, DC Public Schools is expanding opportunities by opening new schools and programming in School Year 2016-2017.
"This school year will be another year of opportunities for our young people to expand their learning, see the world, and prepare for college and beyond," said Chancellor Kaya Henderson. "Whether that's the young men at Ron Brown College Preparatory High School making history as the first class of a new school, or students at Anacostia High School getting a head start on a law-enforcement career."
For the second year in a row, DC Public Schools opened new schools to meet the demand of growing enrollment:
Ron Brown College Preparatory High School, the only all-male public school in Washington, DC, welcomed the inaugural class of 2020. Led by Principal Benjamin Williams, the school will provide a college-preparatory education that includes a 9th grade academy, core-curriculum coursework, and key electives and extracurriculars. Students and staff worked over the summer to build a strong school culture and begin a legacy as a premiere college-preparatory school for boys.
MacFarland Middle School, led by Principal Aqueelha James, reopened with community support as a dual-language program with coursework in both Spanish and English. The new 6th grade class includes students from dual-language elementary schools in DC Public Schools.
DC Public Schools also opened several key programs to ensure students are prepared for college and career in an increasingly global society.
Anacostia High School is launching a Public Safety Academy, in partnership with the DC Metropolitan Police Department (MPD), to prepare students with work-based learning and college-credit-earning opportunities in the criminal justice system. Students will embark on tours of MPD special units, job shadow MPD police officers, and intern in public safety sectors. At graduation, students will have six credits toward becoming a cadet through the MPD Cadet Program at the University of the District of Columbia Community College.
H.D. Woodson High School is launching two career academies in IT and engineering to provide students with a specialized education in two high-wage, high-need careers. In partnership with several partners including the DC Department of Energy and Environment and the DC Department of Transportation, these academies will prepare students for careers in digital media and engineering with a focus on sustainability.
Roosevelt High School, led by Principal Aqueelha James, is relaunching with a global-studies program that includes a dual-language program (where students receive instruction in English and Spanish) and an international academy for students who have recently immigrated to the United States.
Houston Elementary School is launching a dual-language program, the first such program east of the Anacostia River. Beginning in PK3 and PK4, students will learn in both English and Spanish. Houston Elementary School is one of 11 dual-language schools at DC Public Schools.
"DCPS continues to expand options for families in every corner of our city, so that all of our young people can access a world-class education with great teaching and learning on day one," said John Davis, Chief of Schools.
Building Teacher-Led Teacher Support
DC Public Schools is launching Learning together to Advance our Practice (LEAP) in every classroom at every school in School Year 2016-2017. LEAP will be led by teachers, assistant principals, and instructional coaches. By participating in weekly, content-based meetings, reflecting on student work, and seeking peer-to-peer observations and feedback, teachers will improve their craft.
"I look forward to collaborating with Math LEAP leaders throughout DCPS. We are one big family of educators working together to move DC's young people toward success," said Jake Scott, math teacher at Cardozo Education Campus.
Reaching Goals in the Capital Commitment
In School Year 2016-2017, DC Public Schools continues to focus on the goals set forth in A Capital Commitment to ensure that every student, in every part of the district, receives a world-class education that prepares them to succeed after school, in college, and in life.
Increased 9th Grade Promotion: Since launching 9th grade academies in 2014, the number of students moving from 9th to 10th grade has grown by nearly 20 percent. Three schools, Ballou High School, Coolidge High School, and Roosevelt High School, increased 9th grade promotion rates significantly with increases of 13, 15, and 17 percent respectively. Research shows that promotion from 9th to 10th grade is a strong measure of high school graduation.
Increased Graduation Rates: The 2015 four-year graduation rate jumped six points from the prior year and is expected to grow again in 2016. Three schools, Cardozo Education Campus, Dunbar High School, and H.D. Woodson High School, increased graduation rates by at least 10 percent.
Increased Enrollment: DC Public Schools continues with five years of enrollment growth, reversing a decades-long decrease in enrollment. DCPS expects to reach its goal of enrolling 50,000 students in School Year 2016-2017.
For more information, follow DC Public Schools on Twitter, Facebook, and Instagram, and use #DCPSRising.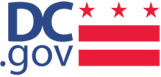 http://dc.gov/release/dc-public-schools-opens-new-school-year-more-programs-schools-and-supports-strong-learning