SOURCE: Basilica of the National Shrine of the Immaculate Conception
BASILICA OF THE NATIONAL SHRINE OF THE IMMACULATE CONCEPTION
Annual Tower Tour
September 7, 2016
On September 8, 2013, the Basilica of the National Shrine of the Immaculate Conception celebrated the 50th Anniversary of the Dedication of the Knights' Tower Carillon with the opportunity to journey up into the Tower. This September, the Basilica will once again offer this extraordinary opportunity to view our Nation's capital from this spectacular vantage point.
Tour opportunities are available on Wednesday, September 7, 2016 from 10:00 a.m. to 4:00 p.m. Visitors will ascend the Tower elevator to the observation level where they can take in spectacular views in all four directions. There are no tickets or reservations to take advantage of this unique experience; visitors will be permitted on a first-come, first-served basis.
Please be advised: visitors must be able to climb 85 steps to reach the Tower Elevator. Please ensure you are in good physical condition. Visitors who experience claustrophobia, those who do not like elevators, or anyone who suffers from a condition where riding in an enclosed elevator may be uncomfortable should not
attend. Children are permitted, but parents should consider the stairs in their decision to bring younger children along. Strollers are not permitted into the Tower, and no storage is available at the Basilica.
Food and drink are not permitted. Bags, suitcases, camera cases, large purses or other bulky items are not permitted. Photography is allowed but the use of tripods is not permitted. Prohibited items cannot be stored. Please leave the items in your vehicle or leave them home.
The Basilica offers ample free parking and is conveniently located within walking distance of the Brookland-CUA Station on Metro's Red Line. For more information, please call the Basilica at 202-526-8300.
400 Michigan Avenue, Northeast  Washington, District of Columbia 20017-1566  (202) 526-8300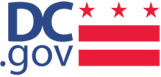 http://www.nationalshrine.com/atf/cf/%7BB0534716-4524-407D-A065-B68C4BFCB4BE%7D/2016%20Tower%20Tour%20Information.pdf