SOURCE: The Heritage Foundation
WHAT: USTR Robert Lighthizer & PM Nguyen Xuan Phuc discuss U.S.-Vietnam relations.
WHEN: Tuesday, May 30, 2017 from 7:45 pm
WHERE: TBA
HOST: The US-ASEAN Business Council partner with US Chamber to host #Vietnam's Prime Minister Nguyễn Xuân Phúc for a gala dinner in Washington today.
Description
Vietnamese PM Nguyễn Xuân Phúc joins USTR Robert Lighthizer, Chamber President & CEO Tom Donohue, and U.S.-ASEAN Business Council President & CEO Alexander Feldman to discuss future cooperation and engagement between the U.S. and Vietnam.
https://www.facebook.com/uschamber/videos/10155394123219529/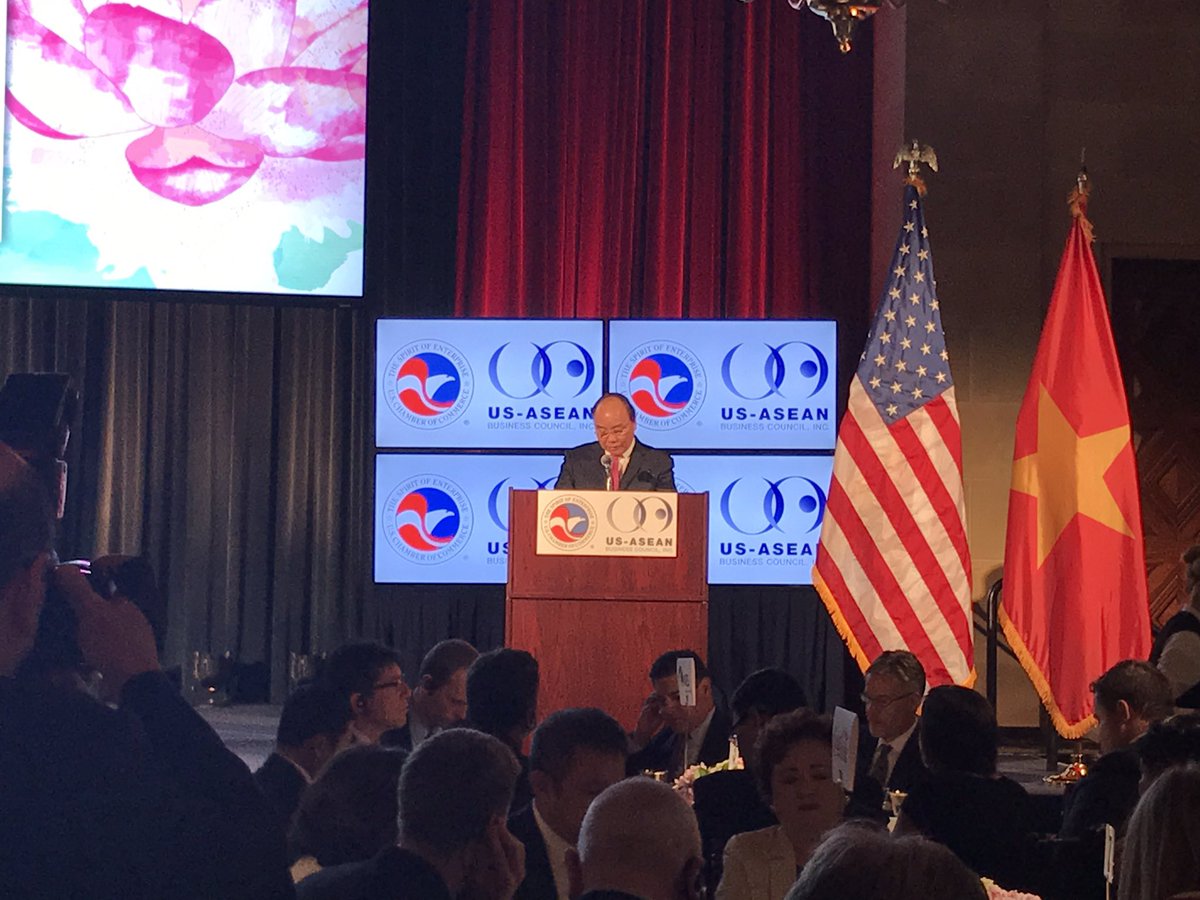 Vietnam PM Phuc at U.S. Chamber of Commerce with the ASEAN Econ. community & the signing of 12 FTAs, Vietnam the perfect destination 4 FDIs
SOURCE: ASEAN Business Council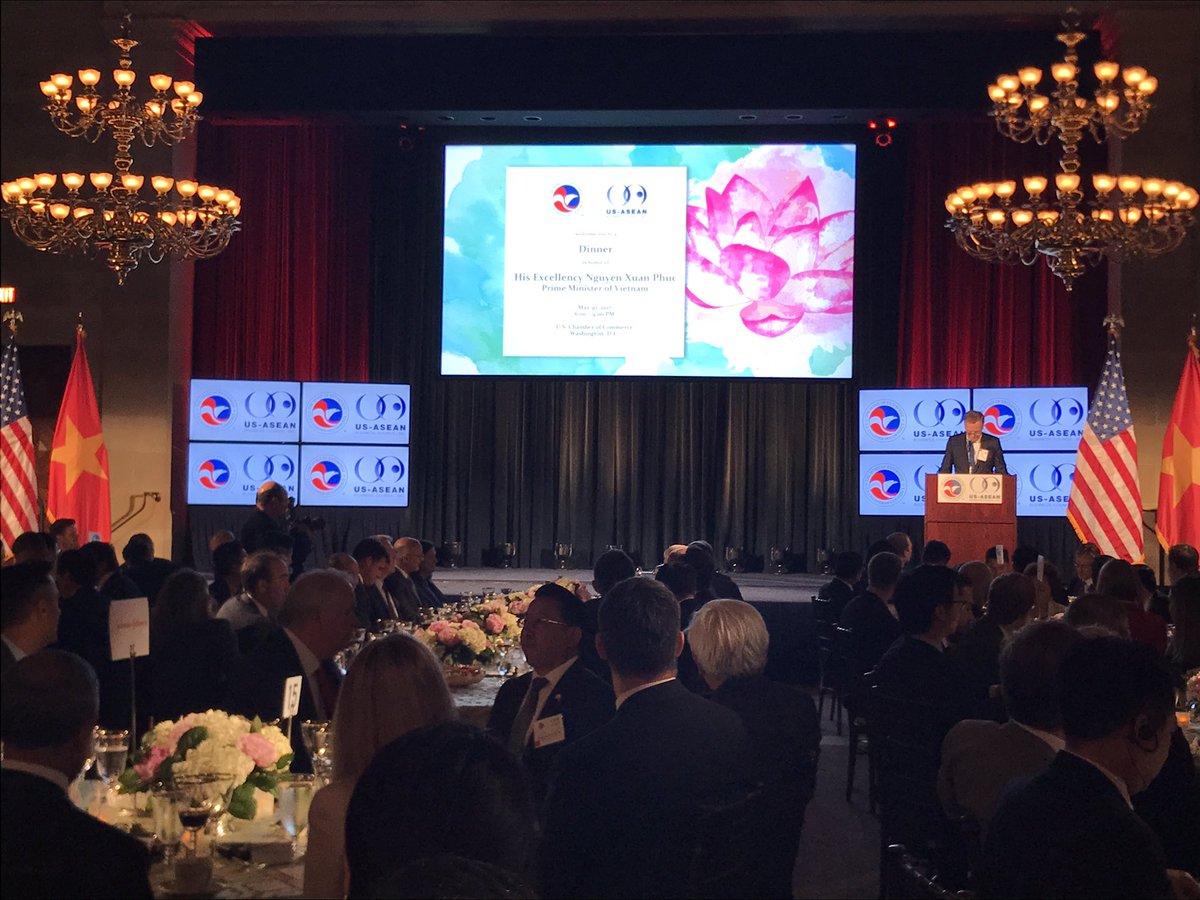 US Trade Representative Robert Lighthizer offers remarks at SEAN Business Council with U.S. Chamber of Commercehonoring Vietnam's PM Phuc
SOURCE: ASEAN Business Council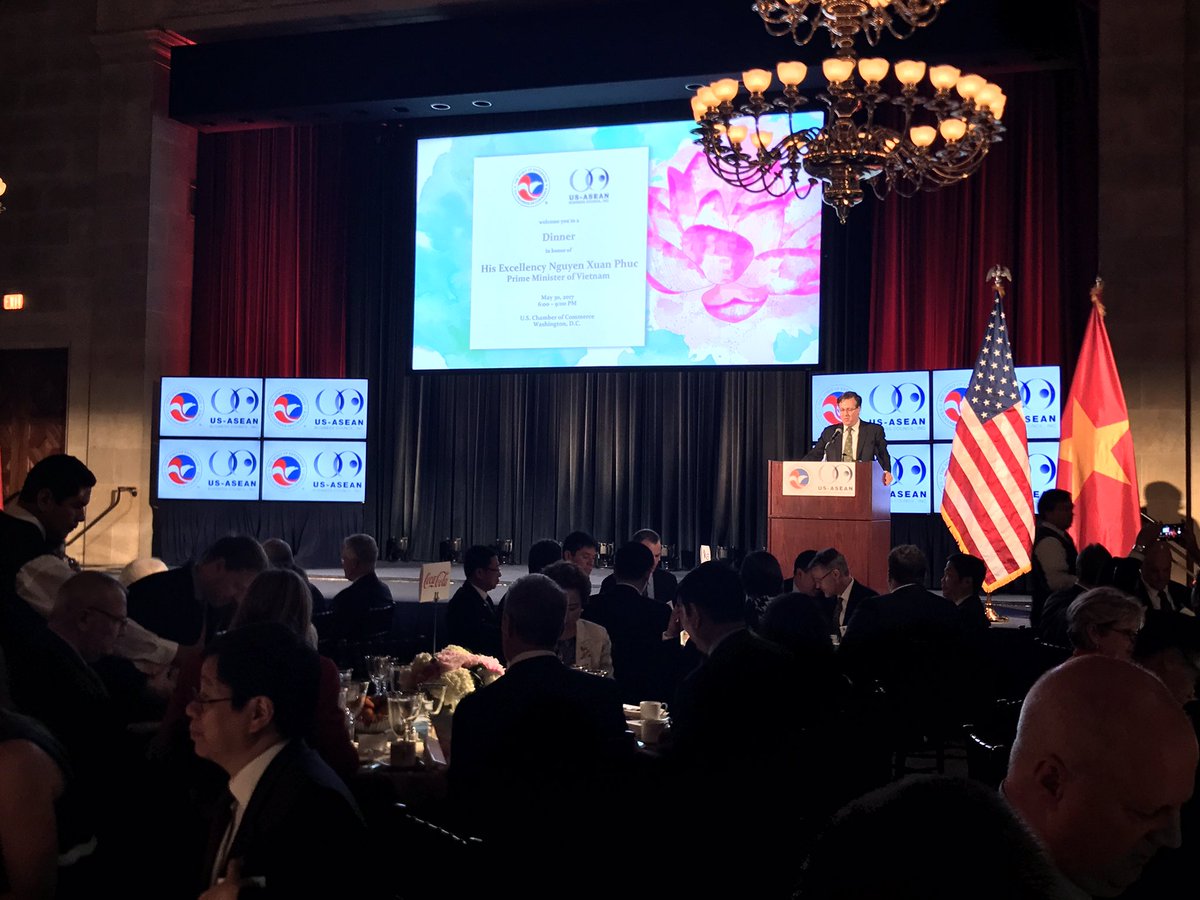 U.S.-ASEAN Business Council President & CEO Alexander Feldmanoffers opening remarks at tonight's gala dinner