SOURCE: dc.gov
Release date: August 28, 2017
Release Number: R6-17-018
DENTON, Texas – As the remnants of Harvey continue to drift over the Texas coast, residents and would-be contractors and volunteers have plenty of resources to link them with help, as well as volunteer and other opportunities.
Here is a partial list. Keep in mind that the situation is evolving daily and some information may change or become outdated:
LIFE SAFETY:
To find friends and family or to register yourself as safe, visit: https://safeandwell.communityos.org/cms/
Anyone needing help (not a life-threatening emergency): 211
To find a shelter, visit www.Redcross.org/shelter or call 800-RED-CROSS
http://www.redcross.org/shelter
To report a missing child, contact the National Emergency Child Locator Center: 866-908-9570
To talk to a professional who can help you cope with emotional distress from the storm, call the Disaster
Distress Helpline at 800-985-5990, visit http://disasterdistress.samhsa.gov, or text TalkWithUs to 66746.
HARRIS COUNTY specific:
Virtual Volunteer Office: readyharris.org
http://www.readyharris.org/News-Information/Ready-Harris-News/Post/26641
Coast Guard Rescue Houston Area: 281-464-4851, *4852, *4853, *4584, *4855
Towed Cars (Houston): 713-308-8580; www.findmytowedcar.com
http://www.findmytowedcar.com/
GENERAL INFORMATION:
Anyone wanting to volunteer statewide: www.NVOAD.org
Contractors: http://www.fema.gov/about-industry-liaison-program or Google "FEMA Industry"
Independent drivers/haulers: Coyote Logistics, https://www.coyote.com/,
877-6-COYOTE 877-626-9683
Group drivers/haulers: www.GSA.gov, 844-GSA-4111 (844-472-4111)
http://www.gsa.gov/
FEMA Registration: 800-621-3362/TTY: 800-462-7585; www.DisasterAssistance.gov
http://www.disasterassistance.gov/
FEMA local hire positions are being posted in www.USAJOBS.gov under Customer Representatives
http://www.usajobs.gov/
Anyone wanting to be a FEMA reservist: https://careers.fema.gov/reservists-program
FEMA's mission is to support our citizens and first responders to ensure that as a nation we work together to build, sustain, and improve our capability to prepare for, protect against, respond to, recover from, and mitigate all hazards. Follow us on Twitter at www.twitter.com/femaregion6 and the FEMA Blog at http://blog.fema.gov.
Last Updated:
August 29, 2017 – 13:40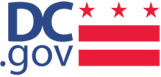 https://www.fema.gov/news-release/2017/08/28/fema-shares-hurricane-harvey-resources-texas-survivors-volunteers