SOURCE: dc.gov
Wednesday, September 6, 2017
DC Works Week Continues with Launch of Innovative Program that Will Connect More Residents with Apprenticeships
(WASHINGTON, DC) – Today, Mayor Bowser launched Apprenticeship DC, an expansion of the already successful Department of Employment Services (DOES) Apprenticeship Program. Through a unique collection of grants, customized programs, and apprenticeship offerings, Apprenticeship DC will increase the number of residents enrolled in apprenticeship programs. The Mayor was joined at the launch by Deputy Mayor for Greater Economic Opportunity Courtney R. Snowden and Department of Employment Services Director Odie Donald II.
"Apprenticeship DC will help us spread prosperity to every corner of DC by ensuring more residents are prepared with the skills and knowledge they need to participate in the District's thriving economy," said Mayor Bowser. "Apprenticeships are a proven approach to preparing workers for in-demand jobs and meeting the needs of businesses in hiring skilled workers. With Apprenticeship DC, we will be able to create more apprenticeships that meet the specific training and hiring needs that District businesses want and expect."
Administered by DOES, Apprenticeship DC will promote both pre-apprenticeship and registered apprenticeship (RA) work-based learning models. The program will serve as the District's Statewide Apprentices Partner, assisting interested businesses in developing and implementing customized apprenticeship offerings that meet industry specific hiring and training needs. Through Apprenticeship DC, grants will be awarded to organizations that offer apprenticeship or pre-apprenticeship opportunities in one of the District's six high-demand industries: construction, infrastructure, hospitality, law enforcement, health care, and information technology (IT). In addition to general registered apprenticeship and pre-apprenticeship programming, Apprenticeship DC will also offer a Youth Apprenticeship program. The District's Youth Apprenticeship Program (YAP) is a work-based learning program offered to eligible high school and secondary students.
At today's event, the Mayor announced the first recipients of Apprenticeship DC grants. The grants will fund three new apprenticeship and pre-apprenticeship programs, providing approximately $400,000 in grants to local businesses and community-based organizations that target the IT, construction, and infrastructure industries. Apprenticeship DC grants were awarded to Simple Technology Solutions, Community Services Agency (CSA) of AFL-CIO, and WDC Solar.
"Apprenticeships provide a unique level of access and opportunity to District residents," said DOES Director Odie Donald II. "Apprenticeship DC expands an already successful apprenticeship program and opens the door to careers in high-demand industries, solidifying District residents on a pathway to the middle class."
Currently, there are more than 290 apprenticeship sponsors (employers and trade unions) registered with the District that provide apprenticeship training to more than 1,185 residents across all eight wards. According to the U.S. Department of Labor, nearly 90 percent of apprentices are employed after completing their apprenticeship, with an average starting salary of more than $60,000 per year.
The Office of Apprenticeship, Information and Training (OAIT) at DOES provides oversight of the apprenticeship system in the District of Columbia. OAIT also safeguards the well-being of apprentices, ensures the quality of programs, and provides integrated employment and training information to sponsors, employers, and trainers.
The launch of Apprenticeship DC is part of DC Works Week, a celebration of the groundbreaking employers and community stakeholders who shape the District's workforce system. Since January 2015, the unemployment rate in Washington, DC has dropped by 1.1 percentage points, including decreases in all eight wards. Throughout the week, the Mayor will highlight the improvements and innovations in the city's workforce system that have led to these decreases. For updates on events happening throughout the week, follow #DCWorks on social media.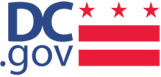 https://dc.gov/release/mayor-bowser-launches-apprenticeship-dc