Coalition of 3,000+ Nonprofits, Community Groups, Businesses & Elected Officials to Celebrate National Voter Registration Day with Massive Registration Drive
SOURCE: NationalVoterRegistrationDay.org & AAPI groups
Published on Sep 26 2017
FOR IMMEDIATE RELEASE
MEDIA CONTACT:
Brenda Barron, 202-744-6095, Brenda@NationalVoterRegistrationDay.org
Karin Chan, (202) 223-9170, kchan@apiavote.org
LOCAL MEDIA:
Find voter registration events near you at NationalVoterRegistrationDay.org/events
Coalition of 3,000+ Nonprofits, Community Groups, Businesses & Elected Officials to Celebrate National Voter Registration Day with Massive Registration Drive
Nonpartisan National Holiday Sees Record-Breaking Support
Ahead of November's State and Municipal Elections
In celebration of National Voter Registration Day, 3,000 partners across the country will join together on Tuesday, September 26, for a massive 50-state effort to register voters in time for the November 2017 state and municipal elections. As the "Earth Day" of democracy — National Voter Registration Day is an annual opportunity for Americans of all backgrounds and political affiliations to come together and ensure that everyone gets the chance to exercise their right to vote.
Every year, millions of Americans are unable to vote because of problems with their voter registration, because they missed a crucial registration deadline, or they don't know how to register in the first place. In fact, new data from the Democracy Fund points out that 41 percent of voters don't know they have to update their voter registration when they move across town, and 20 percent don't know they have to do so when they move to another state. Even in states where the registration process is made easy with online voter registration, only 1 in 3 voters are aware they have an online registration option.
"National Voter Registration Day is an opportunity to cut through the confusion about the voter registration process and help Americans across the country ensure their registration is up to date," said Chris Carson, president of the League of Women Voters.
Local elections for school boards, mayors, judges, bond issues and ballot measures are being held across the country. These elections impact on people's day-to-day lives in very concrete ways, including the quality of roads and transit systems, the schools children attend, parks and greenways and public safety.
"Local elections matter more to everyday quality of life than any other election contest," said Minnesota Secretary of State Steve Simon, a National Voter Registration Day Steering Committee Member. "Your vote is your voice. But you can't use that voice unless you first register to vote."
For eligible voters, you must register or update your registration, depending on state law, if you'll turn 18 by Election Day, if you're a newly naturalized citizen, when you move across town or across state lines, when you change your name, or if you haven't voted in a while, in which case your registration may have been removed due to inactivity.
There are additional barriers for Asian Americans and Pacific Islanders during the registration process, such as mistakenly switching the first and last name when they fill out the form. In some Asian cultures, the family name (or last name) comes first which leads to confusion. Check carefully to ensure the answers match the fields when registering to vote.
The most surefire way to boost AAPI civic participation is to focus on registering AAPIs to vote because once registered, they have comparable voter turnout rates with other communities. "Asian American and Pacific Islanders are voting more than ever, reaching significant gains in the 2016 Presidential election," said Christine Chen, the Asian and Pacific Islander American Vote executive director.
"But we must continue to engage with folks left out of the electoral process who tend to be younger, limited-English proficient, or elderly. By closing gaps in the registration rate, we are that much closer to actualizing full participation in our democracy," Chen continued.
You can update your voter registration online at NationalVoterRegistrationDay.org.
Since 2012, over 1.4 million people have registered to vote or updated their registration as part of National Voter Registration Day, celebrated annually on the 4th Tuesday in September. The holiday has continued to grow each year with new partnerships and energy. Some of the major new partners for 2017 include the Military Officers Association of America (MOAA), Facebook, BET Networks, CMT and WeWork (see full list of partners here).
"Military and veteran families are a vital part of every community in America. While their service is national, their family needs are local," said Col. Mike Turner, USAF (Ret.), Executive Director of the Military Officers Association of America's (MOAA) Military Family Initiative. "Voting in every election is the surest way their voices will be heard."
"Voting is the great equalizer and through our BET Vote campaign, we want to make it easier for people to have a voice in the political process", said Nneka Norville, Director of Corporate Social Responsibility at BET Networks. "National Voter Registration Day is an opportunity to galvanize our employees and our audience around the importance of civic participation."
To find out more about how to register or whether you need to update your registration status, visit NationalVoterRegistrationDay.org. Make sure to follow National Voter Registration Day activities through social media on September 26 by searching #NationalVoterRegistrationDay.
###
In addition to the 3,000+ national and community partners across the nation, major partners include Alliance for Youth Organizing, Andrew Goodman Foundation, APALA, Arab American Institute, Asian Pacific Islander American Vote, BET Networks, Carnegie Corporation, CenterLink, Country Music Television / CMT, Every Library, Facebook, FELN, FourSquare, Headcount, Independent Sector, Inspire US, LWV, Mi Familia Vota, Military Officers Assoc. of America (MOAA), MTV, NALEO Educational Fund, National Action Network, National Council of Nonprofits, NASS, NASED, National Disability Rights Network, Nonprofit VOTE, Reddit, Rock the Vote, Spotify, Students Learn Students Vote, Tumblr, TurboVote, Twitter, United Way, Univision, Vote.org, VotoLatino, Wallace H. Coulter Foundation, WeWork, and YWCA.
Read below for sample of voter registration events hosted by AAPI groups:
ACC Election Office and Travis County Volunteer Deputy Registrars
September 26, 2017 | 9:00am
Austin Community College
1020 Grove Boulevard, Austin, Texas 78741
Asian Community Development Council of Nevada
September 25, 2017 | 10:00am – 11:00am
ACDC National Voter Registration Day 2017 Press Conference
ACDC Community Center, 2610 S Jones Blvd #3, Las Vegas, NV 89146
September 26, 2017 | 6:00pm
Your Vote: National Voter Registration Day Town Hall hosted by ACDC
College of Southern Nevada, West Charleston Campus, Auditorium D-101
Asian Students Association (Duke University)
September 28, 2017
Ramen and Registration | 6:00pm – 8:00pm
Duke University, West Union Rm. 241, Chaplin Family Study Room
Associated Students, Inc.
September 26, 2017 | 11:00am
California State University, Los Angeles
5151 State University Dr., Los Angeles, CA, 90032
Asian American Organizing Project
September 26, 2017
Sun Foods | 11:00am – 8:00pm
544 University Ave W, St. Paul, MN 55103
September 26, 2017
Dragon Star | 11:00am – 8:00pm
633 W Minnehaha Ave, St. Paul, MN 55104
September 26, 2017 | 11:00am – 8:00pm
Golden Harvest
900 Maryland Ave E, St Paul, MN 55106
Center for Pan Asian Community Services
September 26, 2017
Norcross High School | 11:00am
5300 Spalding Drive, Norcross, GA 30092
September 26, 2017
Chamblee Charter High School | 11:00am
3688 Chamblee Dunwoody Rd, Chamblee, GA 30341
Center for Pan Asian Community Services , Los Vecinos de Buford Highway, Immigrant Hope, Latino Community Fund
September 26, 2017
Cross Keys High School | 11:00am
1626 N Druid Hills Rd NE, Atlanta, GA 30319
Chinese Gospel Church
Chinese Gospel Church | 6:00pm
515 Meramec Station Road, Manchester, MO 63021
Columbus State Community College
September 26, 2017 | 11:30am
550 E Spring St, Columbus, OH 43215
Drexel SASE, Drexel Pi Alpha Phi, Drexel Sigma Psi Zeta, & SEAMAAC
Drexel University – Hagerty Library | 1:00pm
3300 Market St, Philadelphia, PA 19104
Georgia Gwinnett College
September 26, 2017 | 10:00am
1000 University Center Ln, Lawrenceville, GA 30043
GU Votes, La Casa Latina, Asian American Student Association, GU Institute of Politics and Public Service, The Black House, GU College Republicans, GU College Democrats, GU Student Association
September 26, 2017 | 10:00am – 6:00pm
Georgetown University
3700 O St NW, Washington, District of Columbia 20057
Iowa Asian Alliance, C Fresh Market, APIA Vote, IA Dept of Human Rights
September 26, 2017 | 5:00pm
C Fresh Market
801 University Ave. Des Moines, IA 50314
Nation Federation of Filipino American Associations
September 26, 2017
Jollibee | 9:00am
4541 S Plaza Trail; Virginia Beach, VA 23462
North Carolina Asian Americans Together; Duke Asian Students Association; other Duke student groups
September 25 – September 29
125 Science Dr, Durham, NC 27708
North Carolina Asian Americans Together; Shout and Shine Diversity Showcase
September 26, 2017
Pour House Music Hall | 10:00pm
224 S Blount St, Raleigh, NC 27601
Multicultural Engagement for Utah coalition
September 26, 2017
Vote Hate Out: Elevate Your Voice Festival
Jordan Park | 6:00pm – 9:00pm
1060 S 900 West, Salt Lake City, UT 84104
State Farm's 12 employee resource groups
September 26, 2017 | 9:00am
400 E Rio Salado Pkwy, Tempe, AZ 85281
Temple Asian Student Council (TASC) & SEAMAAC
September 26, 2017 | 10:00am
Temple University – Student Center
1755 N 13th St, Philadelphia, PA 19122
University of Pennsylvania's AAPI Politics, SEAMAAC, & Vietlead
September 26, 2017 | 10:00am
University of Pennsylvania
3601 Locust Walk, Philadelphia, PA 19104
Vietnamese Association of St. Louis
September 30, 2017 | 2:00pm
Tower Grove Park, Turkish Pavilion
2456 Magnolia Ave, MO
Washington University
September 26, 2017 | 9:00am
Danforth Undergraduate Campus, Park Multipurpose Room, MO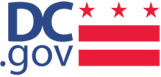 http://www.apiavote.org/press/coalition-3000-nonprofits-community-groups-businesses-elected-officials-celebrate-national