SOURCE: dc.gov
Free New Year's Lyft Rides throughout Greater Washington Tonight (8:00 pm – 4:00 am) to Prevent Drunk Driving
SoberRide Holiday Promo Code
12/31/17 CODE: SOBERRIDENYE
Limited quantities available.
Valid for the first 2,250 Lyft passengers who enter the code.
This code will be valid through 4:00 am Monday, January 1, 2018.
WRAP's 2017 Holiday SoberRide program, in partnership with Lyft, will be offered nightly between 8:00 p.m. and 4:00 a.m. from Friday, December 15, 2017 until Monday, January 1, 2018. The program ends at 4:00 a.m. on January 1. To use this service download the Lyft app to your phone and enter the applicable code in the app's 'Promo' section.
During this campaign, there will be three different single use promo codes issued. Each code is valid for up to $15 off one ride taken in Lyft's Washington, D.C. coverage area. WRAP's Holiday SoberRide promo codes will be posted at 2:00 pm on December 15, December 23 and December 31 on this webpage.
This offer is valid for new and existing Lyft users.
Important note: You must be at least 21 to claim this offer. Some restrictions apply. Limited quantities available.
General SoberRide Information
WRAP's SoberRide, called one of the nation's most successful free ride programs for would-be impaired drivers, has helped to ensure greater Washington, DC residents have a safe way home on high-risk holidays. Since 1991, WRAP has dispatched 68,706safe rides home. Currently, SoberRide operates during the December/January holiday season, St. Patrick's Day, Cinco de Mayo, Independence Day and Halloween.
WRAP's SoberRide provides a free Lyft ride home up to $15.
Users are financially responsible for anything over $15.
You must be 21 or older to use the SoberRide service. Valid in Lyft's Washington, D.C. coverage area.
You cannot reserve a SoberRide or schedule a pickup in advance.
CONTACT:
Kurt Gregory Erickson President
PHONE:
W. 703-893-0461 CELL. 703-625-23
FOR IMMEDIATE RELEASE
December 6, 2017
FREE HOLIDAY LYFT RIDES OFFERED THROUGHOUT GREATER WASHINGTON TO PREVENT DRUNK DRIVING
DC AREA SOBERRIDE PROGRAM BEGINS ON DEC. 15 AND RUNS THROUGH NEW YEAR'S
Washington, DC, Dec. 6 – Combating that holiday period when, last year, "781 people lost their lives in traffic crashes involving a drunk driver during the month of December 2016"* (National Highway Traffic Safety Administration), a local nonprofit organization announced today that free safe rides will be offered to would-be drunk drivers throughout the Washington-metropolitan area during the winter holidays.
Offered by the nonprofit Washington Regional Alcohol Program (WRAP), the annual Holiday SoberRide® program will operate between 8:00 pm and 4:00 am each evening between Friday, December 15, 2017 and Monday, January 1, 2018 to keep local roads safe from impaired drivers during this traditionally high-risk, holiday period.
During the evening hours, between December 15th and January 1st, area residents age 21 and older celebrating with alcohol may download Lyft to their phones, then enter a SoberRide code in the app's "Promo" section to receive their no cost (up to $15) safe transportation home. WRAP's weekly Holiday SoberRide promo codes will be posted at 2:00 pm on December 15, December 23 and December 31, 2017 on www.SoberRide.com.
"Last December, nearly a thousand (911) Greater Washington residents did the right thing and availed themselves of this lifesaving service rather than possibly driving home impaired," said Kurt Gregory Erickson, WRAP's President. "For SoberRide's hours of operation on New Year's alone, this level of ridership (336) translated into SoberRide removing a would-be drunk driver from Greater Washington's roadways every one-and-a-half-minutes."
The charity also offers its SoberRide program on St. Patrick's Day, Cinco de Mayo, Independence Day and Halloween.
CONTACT: PHONE:
Kurt Gregory Erickson President
W. 703-893-0461 CELL. 703-625-2303
(In March 2017, WRAP announced a partnership with the ridesharing service Lyft to provide WRAP's SoberRide service in the Washington-metropolitan area through 2017. SoberRide, the popular free safe ride service to prevent drunk driving, is now solely available via the Lyft mobile app ridesharing platform.)
SoberRide is offered throughout Lyft's Washington, D.C. coverage area which includes all or parts of: the District of Columbia; the Maryland counties of Montgomery and Prince George's; and the Northern Virginia counties of Arlington, Fairfax, Loudoun and Prince William.
"Lyft is proud of the role ridesharing has played in reducing impaired driving across the nation. Here in the DC area, partnering with the Washington Regional Alcohol Program allows us to take our commitment to providing safe, convenient, and affordable transportation a step further, particularly during times of the year when people are out celebrating and in need of a ride home," said Steve Taylor, GM, Lyft Washington, D.C.
Sponsors of this year's Holiday SoberRide campaign include the 395 Express Lanes, AAA Mid-Atlantic, Anheuser-Busch, Brown-Forman, Constellation Brands, Diageo, District of Columbia Association of Beverage Alcohol Wholesalers, Enterprise Rent-A-Car, Giant Food, Glory Days Grill, Heineken, Lyft, MillerCoors, Restaurant Association Metropolitan Washington, Volkswagen Group of America and the Washington Area New Automobile Dealers Association.
Since 1993, WRAP's SoberRide program has provided 68,706 free safe rides home to would-be drunk drivers in the Greater Washington area.
Founded in 1982, the nonprofit [501(c)(3)] Washington Regional Alcohol Program (WRAP) is a coalition of diverse interests using effective education, innovative programs and targeted advocacy to end alcohol-impaired driving and underage drinking in the Washington, DC metro area. Through public education, innovative health education programs and advocacy, WRAP is credited with keeping the metro-Washington area's alcohol-related traffic deaths historically lower than the national average.
More information about WRAP's SoberRide initiative can be found at
www.soberride.com.
*Source: National Highway Traffic Safety Administration, see:
https://www.trafficsafetymarketing.gov/get-materials/drunk-driving/drive-sober-or-get-pulled-over/holiday-season
#
http://www.wrap.org/pdfs/2017sr-holiday-pr.pdf
Wednesday, December 20, 2017
(Washington, DC) – Mayor Muriel Bowser today applauded the latest estimates from the U.S. Census Bureau, which show Washington, DC's population continued to climb in 2017. Newly released figures indicate the District of Columbia is quickly approaching 700,000 residents after a growth rate of 1.4 percent between July 1, 2016 and July 1, 2017 – ranking the District eighth in percent growth among the states. As of July 1, Census data estimated the District's population to be 693,972.
"Washington, DC continues to attract new residents from around the region and across the globe. We are a city where people want to do business, raise a family, and age in place – a city committed to our residents and DC values," said Mayor Bowser. "As we continue to grow, my Administration remains laser-focused on creating jobs, producing and preserving affordable housing, accelerating school reform, and building a safer, stronger DC."
With an average monthly growth of 803 residents, the District should hit the 700,000 resident mark within the next few months, officials forecast.
The District added 9,636 people from July 1, 2016 to July 1, 2017. Population growth in the District during this year-long period was comprised by gains from net natural increase (i.e. births minus deaths) (4,293), followed by net international migration (4,160) and net domestic migration (1,152). More than 9,700 babies were born in the District during this period, continuing the increase in young children residing in Washington, DC.
The city continued to show positive population growth in the data released for all three broad age categories. Of the 9,636 new residents citywide, 0-17 year-olds accounted for 37 percent (+3,581 residents); 18-64 year-olds accounted for 45 percent (+4,368 residents) and persons 65 years and over accounted for 17.5 percent (+1,687 residents).
The District population has risen every year since 2006, and has soared by more than 100,000 people over the last decade.
"The Office of Planning's State Data Center helps ensure that we plan for growth based on accurate population forecasts. According to the Center's census function, we are still seeing growth in line with those forecasts," said Eric D. Shaw, Director of the Office of Planning. "We will continue to focus our efforts to plan for growth in an intentional and inclusive manner that leverages new opportunities for prosperity for all who reside within our city."
Planning an inclusive city in the midst of population growth is a major theme of the District's 20-Year Comprehensive Plan, the document that guides the city's future growth and development. The Plan was adopted in 2006 and first amended in 2011. In late 2016, the DC Office of Planning (OP) launched an initiative to amend the Comprehensive Plan a second time to ensure that the plan reflects evolving conditions and community priorities. The effort has involved participation from residents across all eight wards and a three-month Open Call for amendment proposals that wrapped up in the summer of 2017. Learn more about the update of the Comprehensive Plan at plandc.dc.gov.
Each year's release of the new population estimates also brings revisions of the previous year's estimates. For the District, it is important to note that the 2016 estimate of 681,170 was revised upwards to 684,336, indicating an additional 3,166 residents for 2016. To see more in-depth, demographic reports produced by the State Data Center, visit the Office of Planning webpage HERE.
###
To derive the population estimates, the U.S. Census Bureau uses a cohort component method for population estimates which incorporates births and deaths from administrative records, as well as estimates for net domestic and international migration. Each year's release of the new estimates also brings revisions of previous years estimates.
The District's State Data Center serves as the city's official liaison with the U.S. Census Bureau. The State Data Center makes DC data available to the public through population and demographic data tables and analytical reports posted online on OP's website at planning.dc.gov and produced by request.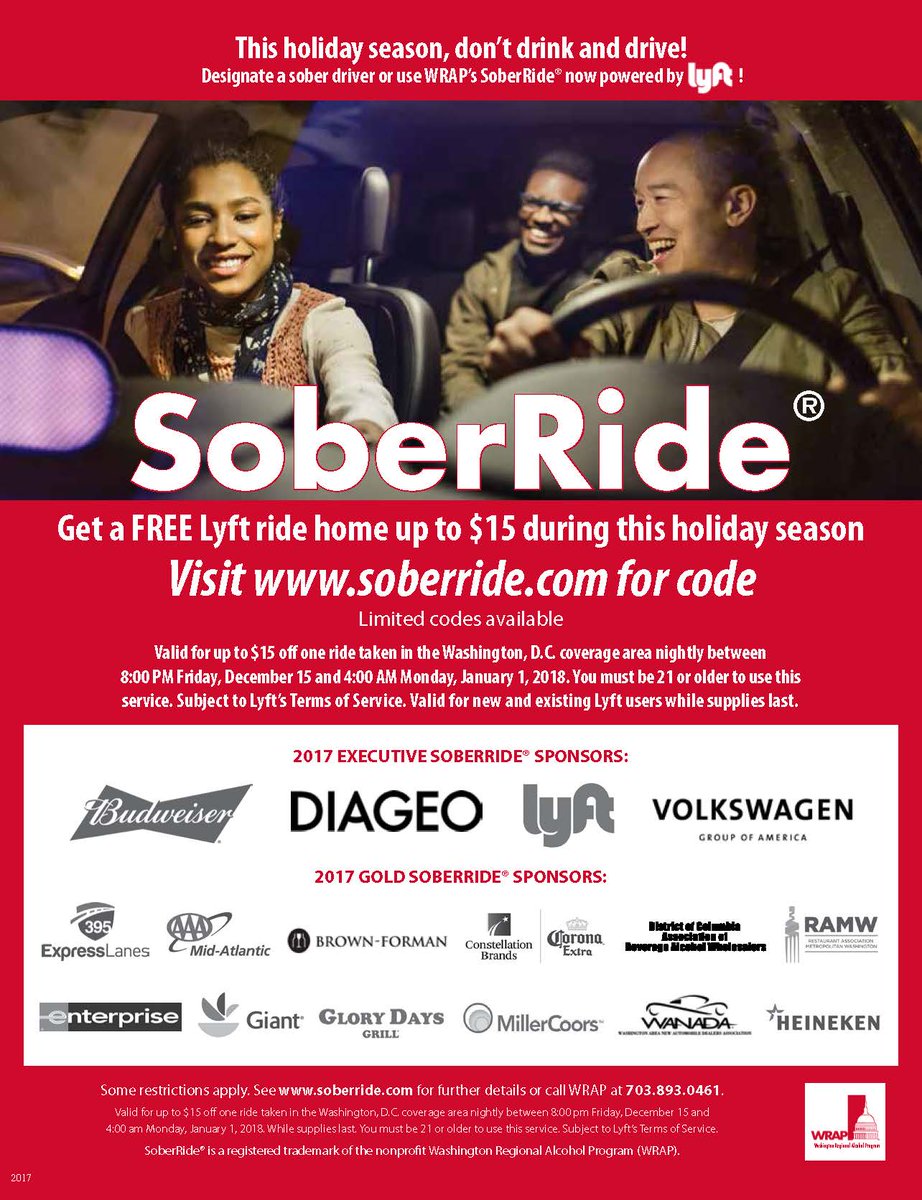 https://dc.gov/release/washington-dc-population-closing-700000