Mayor Bowser Kicks Off Application Period for 2018 Mayor Marion S. Barry Summer Youth Employment Program
SOURCE: dc.gov
Friday, January 26, 2018
Young Washingtonians Can Apply to Participate in 2018 MBSYEP Until Saturday, February 24, 2018
(Washington, DC) – Mayor Muriel Bowser today officially kicked off the application period for youth and employers who want to participate in the 2018 Mayor Marion S. Barry Summer Youth Employment Program (MBSYEP). Beginning at 12 today, District youth ages 14 to 24 and employers may apply online for MBSYEP 2018 at summerjobs.dc.gov. Applications will be accepted until Saturday, February 24, 2018.
"The Mayor Marion S. Barry Summer Youth Employment Program gives young Washingtonians a unique opportunity to learn from other professionals, connect with mentors, and gain meaningful work experience – all while getting paid," said Mayor Bowser. "While it is only January and summer may seem far away, before we know it, school will be letting out. When summer arrives, we want all our young people to have the opportunity to participate in experiences that set them up for success and keep them safe."
MBSYEP is a locally-funded initiative that provides young people in DC with six weeks of enriching and constructive summer work experience through subsidized placements in the private and public sectors. The program partners with hundreds of DC employers who are uniquely positioned to provide relevant training and guidance to DC's youth in order to help them develop the positive work habits and job skills necessary to secure future employment. In 2017, nearly 11,500 young Washingtonians participated in MBSYEP, working more than 1.3 million total hours. Additionally, last year, the program rolled out two new technology platforms, CareerEdge and JabaTalks, allowing participants to use their mobile devices to complete professional development sessions, practice job interviews, and connect with employers.
In 2015, Mayor Bowser expanded the program to include District residents ages 22-24. In 2017, the same year the expansion became permanent, 1,000 DC youth ages 22-24 earned more than $1.8 million in wages through the program. Many of these young people came from Wards 7 and 8, where unemployment rates and the opportunity gap are the highest.
Additionally, in 2017, MBSYEP launched the Mayor's Opportunity Scholarship, a pilot program designed to support MBSYEP participants in their post-secondary endeavors. Seventy-three recipients of the inaugural scholarship received a total of $150,000 for college, training, and military programs.
MBSYEP 2018 will begin on Monday, June 25, 2018 and end on Friday, August 3, 2018.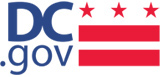 https://dc.gov/release/mayor-bowser-kicks-application-period-2018-mayor-marion-s-barry-summer-youth-employment