Tuesday, June 12: Washington Capitals to Celebrate 2018 Stanley Cup Championship with Parade in Downtown Washington, DC
SOURCE: DC.gov
Friday, June 8, 2018
Washington, DC – On Tuesday, June 12, 2018, the Washington Capitals will celebrate winning the 2018 Stanley Cup Championship with a parade in downtown Washington, DC. The parade will begin at 11 am ET at Constitution Avenue and 17th Streets NW and will proceed along Constitution Avenue to 7th Street NW where it will turn right and culminate in an ALLCAPS rally at 7th Street NW and the National Mall.
The parade is free and open to all members of the public. Fans attending the parade are encouraged to take Metro or rideshare as parking is extremely limited near the parade route. Fans are also highly encouraged to bring plenty of water.
Additional details about the ALLCAPS rally, including speaking program, are forthcoming.
Capitals fans have made Capital One Arena and Chinatown the best place to be over this past week. A special thank you to the District government workers and Mayor Bowser for all of their work during the Stanley Cup run. We ask everyone to continue to Rock the Red responsibly on Tuesday!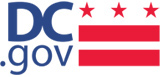 https://dc.gov/release/tuesday-june-12-washington-capitals-celebrate-2018-stanley-cup-championship-parade-downtown