SOURCE: College Consensus
College Ranking and Review Aggregator Publishes List of Best Green Colleges in the US
CHAPEL HILL, N.C., Oct. 8, 2018 /PRNewswire/ — College Consensus (https://www.collegeconsensus.com), a unique new college ratings website that aggregates publisher rankings and student reviews, has published their ranking of the 25 Best Green Colleges in the United States at https://www.collegeconsensus.com/rankings/best-green-universities/.
With all the talk in recent years of rising tuition prices, increased competition, and grade inflation, it's easy to forget all of the good that the nation's best universities do that is entirely unrelated to education – such as taking positive action to protect the environment. But we've always looked to our colleges and universities to lead the way, even if their advances weren't cost efficient or easy, and that's nowhere more true than with sustainability. From alternative energy like wind and solar, to waste reduction, organic gardening, and other initiatives, the Best Green Colleges are pointing to way to a cleaner, more natural future.
College Consensus has identified schools that have made a name for their commitment to the environment and ranked them by their College Consensus score, which combines published academic rankings and real student reviews. The full top 25 (in alphabetical order) are:
American University – Washington, DC
Arizona State University – Tempe, AZ
Carnegie Mellon University – Pittsburgh, PA
Catholic University of America – Washington, DC
Drexel University – Philadelphia, PA
George Washington University – Washington, DC
Georgetown University – Washington, DC
Northwestern University – Evanston, IL
Ohio State University – Columbus, OH
Ohio University – Athens, OH
Oklahoma State University – Stillwater, OK
Syracuse University – Syracuse, NY
Temple University – Philadelphia, PA
University at Buffalo – Buffalo, NY
University of Maryland – College Park, MD
University of Minnesota – Minneapolis-St. Paul, MN
University of Missouri – Columbia, MO
University of New Hampshire – Durham, NH
University of Oklahoma – Norman, OK
University of Pennsylvania – Philadelphia, PA
University of South Florida – Tampa, FL
University of Tennessee – Knoxville, TN
University of Vermont – Burlington, VT
University of Wisconsin – Madison, WI
Western Washington University – Bellingham, WA
As Managing Editor Carrie Sealey-Morris explains, "the best green colleges in the US are the place to go to see how people can live responsibly today, and what potential there is for living responsibly in the future." In Sealey-Morris' words, colleges "have the potential to be vast, real-time experiments in new ways to doing things, whether it's disposing of waste, generating energy, or designing transportation." That's why, according to Sealey-Morris, "Sustainability initiatives on college campuses may be small and localized, or large and widely scalable, but the most sustainable campuses are demonstrating how we can all make an impact."
The 25 Best Green Colleges Ranking is based on recognition from the Environmental Protection Agency, which coordinates with colleges and universities in the Green Power Partnership. To create the ranking, College Consensus looked over the most recent publications of the EPA, searching out Green Power Partnership schools that have committed to green energy. These schools were then then ordered by their College Consensus score. By ranking the EPA partners by their College Consensus score, students and their families can feel confident that they are getting the highest level of academic quality and student support while also doing their part for the earth.
College Consensus is a new approach to college rankings. We combine the latest results from the most respected college ranking systems with thousands of real student review scores from around the web to produce an aggregate College Consensus rating for each school. Learn more about the College Consensus rankings methodology at https://www.collegeconsensus.com/about/.
Contact:
Carrie Sealey-Morris
Managing Editor, College Consensus
202651@email4pr.com
(512) 710-9901
http://www.collegeconsensus.com/
https://www.facebook.com/collegeconsensus/
TW: @CollegeConsens
IG: @CollegeConsensus
SOURCE College Consensus
Related Links
https://www.collegeconsensus.com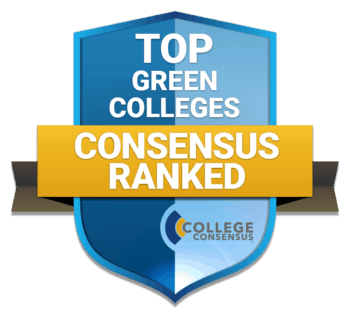 https://www.prnewswire.com/news-releases/college-ranking-and-review-aggregator-publishes-list-of-best-green-colleges-in-the-us-300725125.html