Free Job Training for DC Youth 18 – 24: Open House and Application Day event by SOME
SOURCE: SOME (So Others Might Eat)
DESCRIPTION
SOME CET is hosting a Open House and Application Day event for young adults ages 18-24 who live in DC!
Join us either Tuesday, Nov. 13 or Wednesday, Nov. 14 from 10 a.m. to 12 noon. The open house is specifically for individuals interested in learning about our free job training program!
We focus on job training for careers in the Healthcare field and the Building Trades.
Watch this video to learn more about the program: https://www.youtube.com/watch?v=CceSWa3GqYk&feature=youtu.be
Program Benefits:
Self-paced and hands-on training
Certified in 6-9 months
No GED or HS Diploma Required
Transportation Assistance & Job Placement Provided
Open to DC, MD and VA residents ages 18 and older
Returning citizens welcomed
No SSI/SSDI recipents; Must be able to work a full-time job.
Tours of the facility will happen in small groups between 10 a.m. – 12 p.m.
A brief information/Q & A session will follow the tours. Interested applicants can apply on the same day.
Location: The Conway Center, 4430 Benning Road NE, 3rd floor, DC 20019
The entrance is located on the corner of the building facing Denny's and the metro station.
There is first-come, first-served visitors parking spaces available inside the parking garage located near the BP gas station. You may also consider using the metro or busline as well. We are located directly across from the Benning Road Metro station (Blue or Silver line).
**Please note that individuals who enroll in our job training program must be able to work a full-time job.**
Event Agenda
During the Open House & Application Day event you will participate in a tour and a brief information session to learn about SOME CET. We will answer any questions you have about the program at that time. Following the information session you will immediately move forward in the application process.
The application process includes the following steps:
1. Complete the application using a computer we provide.
2. Take a urine drug test on the same day.
3. Take the math and reading assessment (CASAS). The assessment test is self-paced.
4. Meet with Admissions Representatives to review your application and discuss enrollment.
We ask that you come prepared to spend at least 3 hours to complete the entire application process in one day.
To begin the admissions process, please bring the following:
Government issued ID
Social Security Card
HS Diploma/GED if you have it
Negative PPD/TB test results within a year (You may come in to start the application without this, but you will need test results prior to starting the program)
**Please note that individuals who enroll in our job training program must be able to work a full-time job.**
https://www.eventbrite.com/e/some-cet-dc-youth-open-house-application-day-tickets-52285381985?fbclid=IwAR2X9MNlougldmv1afjALSHUuy1yCoHRiZZ52OCCp8snX8Ik1PNbaoSf3R0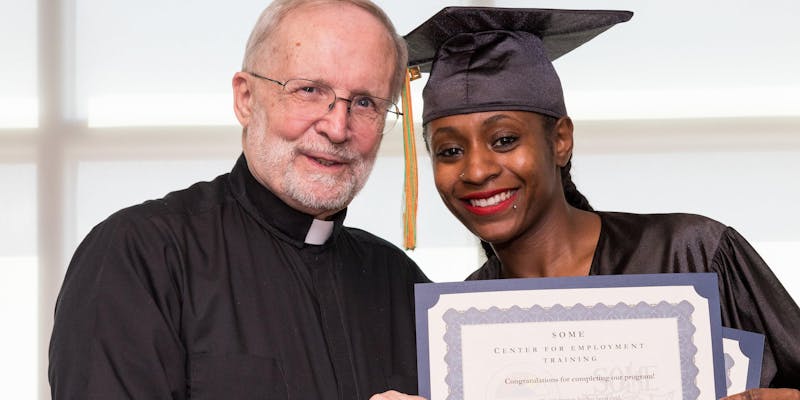 https://www.facebook.com/events/2287675924849663/?event_time_id=2287675938182995