SOURCE: National Museum of the American Indian
WHAT: Hopi Tribal Festival
WHEN: Saturday, November 17, 2018 from 10 AM to 5 PM
WHERE: Smithsonian's National Museum of the American Indian
4th St. and Independence Ave. SW, Washington, District of Columbia 20013
The Hopi Tribe is a sovereign nation located in northeastern Arizona. Their reservation encompasses more than 1.5-million acres, and is made up of 12 villages on three mesas.
Since time immemorial the Hopi people have lived in Hopitutskwa, knowledge and respect for the earth, and they continue to maintain a sacred covenant with Maasaw, its ancient caretaker, to live as peaceful and humble farmers. Over the centuries Hopi endures as a tribe, retaining its culture, language, and religion despite influences from the outside world. During their festival, the Hopi people will share artist demonstrations, history presentations, and performances of music and dance.
This festival is presented with the generous support of the Luce Foundation.
Image: 2018 Hopi Festival – MNA collection by Ryan Williams Photography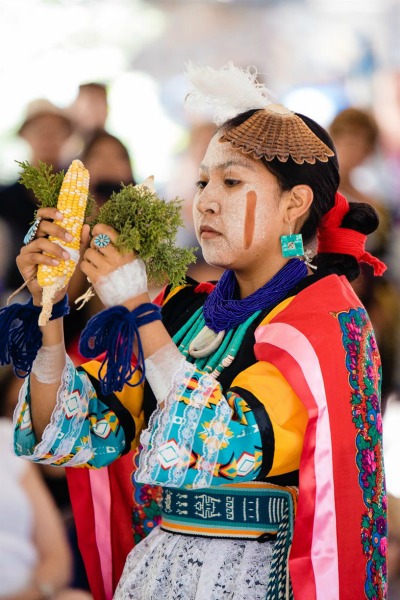 https://www.facebook.com/events/865237613867383/