Capital Hilton Springs into Washington DC's Cherry Blossom Celebrations
SOURCE: or prweb.com
Cherry Blossom Petal Pass hotel package and Japanese whisky tastings to ring in Cherry Blossom season!
WASHINGTON (PRWEB) MARCH 14, 2019
This spring, Capital Hilton partners with the National Cherry Blossom Festival to offer guests a Cherry Blossom Petal Pass Package, to experience the exceptional moment on the Tidal Basin in Washington, DC. As an official partner of the National Cherry Blossom Festival, Hilton's Petal Pass is the perfect way for guests to explore the blossoms with access to Petalpalooza on April 6, as well as a Cherry Blossom Festival Map, and many other Petal Pass holder exclusive events all detailed on the National Cherry Blossom Festival website.
The ideal spring getaway offering is designed to create a unique way to experience the cherry blossoms while in full bloom. Couple the offerings with Capital Hilton accommodations, a perfect home base to walk to the White House and Tidal Basin, touring the blossoms as well as celebrate the rich history of this Washington, DC tradition.
To complement the vibrant time of year, the hotel's Statler Lounge Team has prepared a Japanese Cherry Blossom happy hour highlighting a Japanese whisky tasting with appetizer pairings from Chef Andrew. The special menu will be available to guests during the hotel Cherry Blossom Package dates (March 14 – April 22, 2019) between 4:30-7PM.
Blocks away from museums, monuments, other historical sites along with a plethora of dining and shopping options, the iconic Capital Hilton provides a convenient location to go beyond the enjoyment of this favorite past time. Guests interested in experiencing the beauty of nature in the Nation's Capital, celebrating international friendship, and enjoying a part of the historic Cherry Blossom Festival this spring, will love the Cherry Blossom Petal Pass Package. To learn more about our spring offerings and to start planning your DC getaway, visit capitalhilton.com or call (202) 393-1000.
Cherry Blossom Petal Pass Package (March 14 – April 22, 2019):
Washington DC Cherry Blossom Petal Pass
Welcome Bento Box with Japanese Treats
Complimentary Continental Breakfast
Complimentary Guest Room Wi-Fi
Starting at $149.00 + tax of 14.95% (subject to availability)
Breakfast Included Package (March 14 – May 19, 2019):
Daily Complimentary Continental Breakfast for registered guests
Starting at $139.00 + tax of 14.95% (subject to availability)
About Capital Hilton:
Opened in 1943 and listed on the National Register of Historic Places, Capital Hilton has a proud tradition of welcoming the world's travelers to Washington, DC for over 75 years. The Capital Hilton has had the honor of hosting presidents, dignitaries, and countless notable leaders alike and is a Historic Hotels of America member hotel. Located two blocks from the White House and National Mall, the hotel is central to top attractions, shopping, dining, museums and historic sites. Visit capitalhilton.com for more information, and connect with Capital Hilton on Facebook, Twitter and Instagram.
About Hilton
Hilton (NYSE: HLT) is a leading global hospitality company with a portfolio of 17 world-class brands comprising more than 5,600 properties with nearly 913,000 rooms, in 113 countries and territories. Dedicated to fulfilling its mission to be the world's most hospitable company, Hilton earned a spot on the 2018 world's best workplaces list, and has welcomed more than 3 billion guests in its nearly 100 year history. Through the award-winning guest loyalty program Hilton Honors, more than 85 million members who book directly with Hilton have access to instant benefits, including digital check-in with room selection, Digital Key, and Connected Room. Visit newsroom.hilton.com for more information, and connect with Hilton on Facebook, Twitter, LinkedIn, Instagram and YouTube.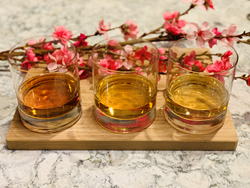 htthttps://www.prweb.com/releases/capital_hilton_springs_into_washington_dcs_cherry_blossom_celebrations/prweb16165400.htm