Theo nguồn tin tiếng Anh trên trang mạng của dc.gov
Modified Holiday Schedule for Select District Services
Friday, November 8, 2019
(Washington, DC) – The District of Columbia Government offices will be closed on Veterans Day, Monday, November 11, 2019. Below is information regarding critical, ongoing District operations for this day.
Service Adjustments
The DC Department of Public Works (DPW) will observe Veterans Day; therefore, sanitation services and most parking enforcement will be suspended and will resume on Tuesday, November 12.
Trash and recycling collections will "slide" to the next day for the remainder of the week into Saturday. For example, households that normally receive trash/recycling collections on Monday will be serviced Tuesday.
The Fort Totten and Benning Road transfer stations will be closed on the holiday, reopening the following day.
The Blue Plains Impoundment Lot will be closed on the holiday, reopening the following day.
Leaf collection will be NOT be affected by the holiday. If your collection day is November 11, please rake your leaves out to the tree box space (or at the curb) the day before.
"Blocked" Streetcar Parking Enforcement is daily, including weekends and holidays, along H Street and Benning Road, NE, between 3rd Street, NE and Oklahoma Avenue, NE. The hours of enforcement are concurrent with the streetcar schedule. Normal enforcement citywide resumes Tuesday, November 12.
Closures
All DC Department of Motor Vehicles (DMV) locations will be closed:
Saturday, November 9
Monday, November 11
Customers visiting a DMV Service Center on other days are encouraged to plan ahead and "Know Before You Go" for services requiring an in-person visit, as customer volume is high before and after a holiday closing. To check customer volume at a specific center, residents can check the service center's webcams which are refreshed every 60 seconds during normal business hours at dmv.dc.gov. Additionally, DC DMV has more than 55 online services at dmv.dc.gov that enable customers to skip the in-person trip.
All DC Department of Parks and Recreation (DPR) administrative offices, recreation/community centers, and indoor aquatic facilities will be closed on Monday, November 11.
All athletic fields, parks, playgrounds, and park sites will be open for general use.
All previously permitted outdoor events will take place as scheduled.
Most DC Public Libraries will be closed except for the following, which will be open from 9:30 am – 5:30 pm
Ward 1 – Mt. Pleasant
Ward 2 – West End Library
Ward 3 – Tenley-Friendship
Ward 4 – Petworth
Ward 5 – Woodridge
Ward 6 – Shaw (Watha T. Daniel)
Ward 7 – Benning (Dorothy I. Height)
Ward 8 – Anacostia
Street Construction, Lane Restrictions, Parking, and Enforcement
Construction Restrictions
In observance of Veterans Day and pursuant to section 103.01 Article 17 item C of the District's Standard Specifications for Highways and Structures, there will be a suspension of work in the District on Monday, November 11. Lane closures and work zones will not be allowed for non-emergency work in roadways, alleys and sidewalks within the District's right of way. This includes manhole access and construction-related deliveries.
Lane Restrictions
On Monday, November 11, the District Department of Transportation (DDOT) will suspend normal weekday reversible lane operations in the following corridors:
Connecticut Avenue, NW, between Legation Street and Woodley Road
Canal Road between Chain Bridge and Foxhall Road, NW
Rock Creek Parkway (controlled by the National Park service)
Independence Avenue between 4th Street, SW and 2nd Street, SE
16th Street, NW, between Arkansas Avenue and Irving Street
Parking
On Monday, November 11, parking enforcement will be suspended, with normal operations resuming Tuesday, November 12.
Circulator Service
The DC Circulator will operate its regular weekday schedule.
DC Streetcar
The DC Streetcar will operate its regular weekday schedule from 6 am until midnight.
Human Services
Residents needing Department of Human Services (DHS) assistance can dial the Shelter Hotline at (202) 399-7093 or 311 for questions or to arrange transportation.
The Downtown Daytime Services Center (1313 New York Avenue, NW) will be open on Monday, November 11, from 9 am – 5 pm.
Low-Barrier shelters for individuals operate year-round and will be open 5 pm – 9 am on Monday, November 11.
Men
New York Avenue Shelter at 1355-57 New York Avenue, NE
801 East Shelter at 801 Making Life Better Lane, SE
Adams Place Shelter 2210 Adams Place, NE
Women
Nativity Shelter at 6010 Georgia Avenue, NW (Opens at 7:00 p.m.)
Harriet Tubman, DC General Building at 27 1900 Massachusetts Avenue, SE
Patricia Handy Place for Women at 810 5th Street, NW
Community for Creative Non-Violence (CCNV) at 425 Second Street, NW
Families seeking emergency shelter can call the DC Shelter Hotline at (202) 399-7093 or 311 at any time day or night. When the DC Government is open, families may also visit the Virginia Williams Family Resource Center at 920 Rhode Island Avenue, NE, Monday – Thursday between 8 am – 4:30 pm. and Friday between 8 am – 12:30 pm.
All Department of Human Services Economic Security Administration Service Centers will be closed for the holiday.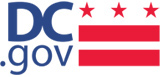 https://dc.gov/release/modified-holiday-schedule-select-district-services-2
Note: We are not responsible for typo error, price change, substitute item, or available of item from online ads.
Lưu ý: Chúng tôi không chịu trách nhiệm về lỗi ấn, thay đổi giá, hàng thay thế, hoặc có sẵn mặt hàng quảng cáo.