"Walk for Me" Fashion Show to Benefit DASH
The District Alliance for Safe Housing chosen as beneficiary for "Walk for Me" fashion show hosted by the Jolie Agency.
WASHINGTON, DC (PRWEB) JULY 30, 2015
The District Alliance for Safe Housing Inc. (DASH), is excited to announce that The Jolie Agency is hosting their popular annual Fashion Show, Walk for Me, to benefit DASH's safe housing mission for survivors of domestic violence on August 2nd at 6:00pm at the Carnegie Library (801 K Street, Washington, DC).
Walk for Me will take over 300 guests on a musical fashion journey that will creatively blend live music performances with trend-setting fashions to bring excitement, glamour and lifestyle in a up close and personal way while supporting an extremely important worthy cause, Domestic Violence. Doors open at 6:00pm for a cocktail hour. The Walk for Me charity show, which includes special musical performances by Traci Braxton and Ivan Ellis, starts at 7:30pm and will feature Jolie Agency models in high fashion couture.
The Jolie Agency, founded by Ms. Waikeena Robinson, is a full-service modeling agency that provides its clients with high-quality professional models for promotional events, print ads, commercials, and fashion shows. The Jolie Agency has become one of the industry's leading scouting and modeling agencies in the Washington, DC metropolitan area. Ms. Robinson hosts the Walk for Me charity fashion show each year and selects a local cause to support through the event. This year, a portion of the proceeds will support access to safe housing in the District of Columbia for survivors of domestic violence and their families. Tickets are available at the door or online via Eventbrite. General Admission tickets are $35.00. For more information, visit http://www.WalkForMe.com.
***
The District Alliance for Safe Housing (DASH) is a 501c3 nonprofit organization. DASH's mission is to be an innovator in providing access to safe housing and services for survivors of domestic and sexual violence and their families as they rebuild their lives on their own terms. We seek to strengthen and expand the local safety net for survivors by providing high quality, voluntary services that are responsive to their individual needs and by engaging lawmakers, community members, service providers, and survivors in the movement to make safe housing more accessible in the short-term and less necessary in the long-term.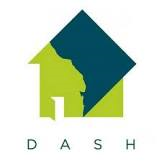 http://www.prweb.com/releases/2015/07/prweb12878110.htm