Mayor Bowser to Welcome DC Public Schools Community at Back to School Block Party
SOURCE: DC.gov
Friday, September 21, 2018
On Saturday, September 22, at 1:15 pm, Mayor Bowser will welcome DC Public Schools (DCPS) students, families, educators and community members to a new school year at the Back to School Block Party. The event will include food, resources from government agencies and community organizations, games, student performances, a reading nook for young children, and a tutorial hosted by Houston Elementary School students and the National Hand Dancing Association.
DCPS launched the 2018-2019 school year continuing its commitment to the strategic priorities outlined in A Capital Commitment 2017-2022 to ensure that every student feels loved, challenged, and prepared to positively influence society and thrive in life. DCPS saw gains across every ward and across almost all student groups on the 2018 Partnership for Assessment of Readiness for College and Careers assessment, including substantial gains in middle grades. DCPS also started the new school year with its first all-girls school, Excel Academy; four newly modernized school buildings; updated policies and regulations related to attendance, graduation, secondary grading, and promotion; and a family guide on those policies and regulations to better support our students and families.
Who:
Mayor Muriel Bowser
Amanda Alexander, Interim Chancellor, DCPS
Ahnna Smith, Interim Deputy Mayor for Education
Where:
Anacostia High School
1601 16 Street, SE
*Closest Metro: Anacostia Metro Station*
Press interested in attending the event are asked to RSVP to press@dc.gov.
Mayor Bowser Outlines Preparations for Hurricane Florence, 9/11/18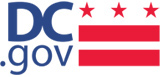 https://mayor.dc.gov/release/mayor-bowser-welcome-dc-public-schools-community-back-school-block-party