Mayor Bowser's Pathways to Work Reentry Program Hits Milestone of 250 Residents Helped
SOURCE: DC.gov
Thursday, October 4, 2018
Returning Citizens Obtain Driver Licenses and Join the Pathway to Middle Class
(Washington, DC) – Mayor Bowser today celebrated a major milestone in her Pathways to Work Reentry Program, which aims to restore or renew driver licenses of returning citizens, with the 250th resident obtaining their driver's license. Mayor Bowser launched the Pathways Program in November 2017 to serve eligible returning citizens who are DC residents, and is designed to help DC returning citizens who cannot afford to obtain a driver license because of debt from tickets, insurance lapses, towing, booting, or impounding.
"A core DC value is believing in second chances," said Mayor Bowser. "Returning citizens deserve the chance to contribute to their community, earn a living, and make choices to put their lives back onto a pathway to the middle class, and a driver's license is a fundamental building block to making those dreams a reality."
Working with the Central Collection Unit (CCU), a division within the Office of the Chief Financial Officer (OCFO), 250 returning citizens have been able to have their licenses restored or renewed at a fraction of the original debt owed. The program is managed by the Mayor's Office on Returning Citizens Affairs (MORCA) and DC's Department of Motor Vehicles (DMV).
"We will continue to advance the Mayor's vision to provide returning citizens with the tools they need to reintegrate back into society and contribute to the local economy," said MORCA Director Brian Ferguson. "While the Mayor had already shown bold leadership in obtaining an exemption from a federal law requiring the automatic revocation of a driver's license upon a drug conviction, her Pathways program goes even further to restore the rights of returning citizens."
Pathways Program has many benefits including: opening up job opportunities in locations that are not walkable or Metro-accessible; offering the appropriate credentialing for jobs that directly require driver licenses; bringing people back into legal compliance so that they are not tempted to take the legal risk of driving without a license; and the District receives money on debts it might never have been able to collect.
Mayor Bowser has tasked MORCA with the mission to provide useful information for the empowerment of previously incarcerated persons in order to create a productive and supportive environment where persons may thrive, prosper and contribute to the social, political and economic development of self, family, and community. MORCA offers Non-Driver's ID Vouchers, Family Reunification Trips, Senior Housing Vouchers, Commercial Driver's Licenses, and Byte Back Computer Trainings to returning citizens. To learn more about MORCA, the Pathways Program, and other information, please click HERE.
https://orca.dc.gov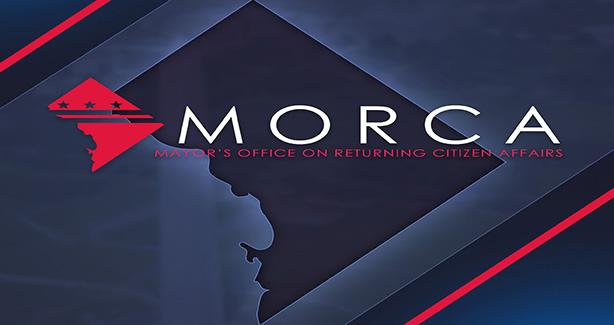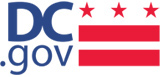 https://mayor.dc.gov/release/mayor-bowser's-pathways-work-reentry-program-hits-milestone-250-residents-helped