Biden Announces New USAID Commitments to Vietnam totaling nearly $100 million over two years
SOURCE: United States Agency for International Development


President Biden Announces New USAID Commitments to Vietnam
For Immediate Release
Office of Press Relations
press@usaid.gov
Monday, September 11, 2023
Press Release
Yesterday, President Joseph R. Biden and General Secretary Nguyen Phu Trong announced a new phase in US-Vietnam relations, elevating the US-Vietnam Partnership to a new status of a Comprehensive Strategic Partnership.
During the visit, President Biden announced new activities, totaling nearly $100 million over two years from the United States Agency for International Development (USAID). USAID will partner with the Government of Vietnam to advance shared priorities to overcome the legacies of war; support Vietnam to compete in a global digital economy by strengthening the higher education system and expanding a skilled workforce; foster digital development; strengthen global health security; build resilience in Vietnam's Mekong Delta region to withstand the impacts of climate change, and more. This announcement includes new activities, initiatives, expanded agreements with increased funding, and geographic expansion of our activities.
The following USAID initiatives were announced:
Address War Legacies
Advancing our Commitment to Complete Dioxin Remediation at Bien Hoa: As part of this historic visit, the United States Government announced a new step toward completing the dioxin remediation project at the Bien Hoa Air Base Area. The United States and Vietnam signed an amended bilateral partnership agreement, raising the amount of our existing agreement from $183 million to $300 million, and expanding the agreement to cover implementation of the project until 2028. With this expanded agreement, the United States intends to make available an additional $55 million for the Project in the next year, with additional investments in the future, from both USAID and Department of Defense (DOD), subject to engagement with Congress. Bien Hoa Air Base was the main storage and handling facility for Agent Orange during the war. This announcement demonstrates the U.S. government's enduring commitment to work with the Government of Vietnam to overcome the legacies of war. The clean‐up effort at Bien Hoa is a major infrastructure project that will span over 10 years, with USAID working hand‐in‐hand with Vietnam's Ministry of National Defense's Air Defense-Air Force Command to implement the project with funding provided by both USAID and DOD.
Expanding Support for Persons with Disabilities: USAID provides services for persons with significant disabilities in areas heavily sprayed with Agent Orange during the U.S.-Vietnam war. The U.S. Government, through USAID, announced the expansion of programs supporting persons with disabilities into two new provinces, Bac Lieu and Ca Mau, bringing the total number of supported provinces to 10. USAID, working with Congress, will support these efforts with $4 million in funding over two years. These new activities will provide essential health and social services to persons with significant disabilities, promote greater social inclusion, and support disability rights. As one of our oldest war legacy initiatives, under Senator Leahy's War Victims Fund since 1989, disability programming has long served as a core element of bilateral cooperation.
Expand the Skilled Workforce and Facilitate Digital Development
Upskill Vietnam and Foster Digital Growth: The United States Government announced Upskill Vietnam and Foster Digital Growth, an initiative comprising three new USAID activities that will support Vietnam to compete in a digital global economy by strengthening the higher education system, expanding the skilled workforce, and supporting frameworks that facilitate digital trade. This will enable Vietnam to implement high-standard rules of the road, harness innovation, and advance STEM workforce readiness to unleash the potential of the digital economy to form a key driver of the country's continued growth. Working with Congress, USAID will provide an initial investment of $12.75 million over two years, USAID will support the following three projects:
Higher Education Policy Support: Through the new, five-year, Higher Education Policy Support project, USAID will partner with the Ministry of Education and Training (MOET) to modernize and internationalize Vietnam's higher education sector. The project will provide assistance to improve education quality, including in STEM, and advance digital transformation at the policy level as well as in targeted higher education institutions, and to upgrade academic programs to align with both industry workforce qualification requirements and academic accreditation standards. This project builds on USAID's past success modernizing technology and engineering higher education. Through USAID's Building University-Industry Learning and Development Through Innovation and Technology (BUILD-IT) project over the past eight years, 121 educational programs received regional and international accreditation, including, for the first time in Vietnam, 12 program accreditations under ABET, the top international accreditation body for engineering and technology.
Digital Trade: Through the new, three-year Vietnam Digital Trade activity, USAID will partner with Vietnam to facilitate digital trade and to promote private sector engagement in the rapidly growing digital economy. The new activity supports the Ministry of Industry and Trade's (MoIT) implementation of high-quality policy frameworks with private sector input that facilitate digital trade. The activity also encourages small and medium enterprise (SME) participation in digital trade by introducing new business models and other best practices, such as traceability of goods, as well as facilitating cross-border connections between enterprises via MoIT's digital trade promotion platform. The new activity advances the U.S. Indo-Pacific Economic Framework for Prosperity (IPEF), under which Vietnam and the United States partner to harness innovation and pursue high-standard rules of the road in the digital economy that unleash its potential to form a key driver of the country's continued growth. This activity builds on USAID's success over the past two decades facilitating increased trade and improving the business enabling environment.
Innovative Workforce Development: Through the new, five-year Innovative Workforce Development activity, which USAID plans to award next year, USAID will support the Ministry of Planning and Investment's (MPI) National Innovation Center efforts to enable Vietnam's workforce to realize opportunities in the growing digital economy. The activity will strengthen the legal and regulatory environment to protect and promote the commercialization of intellectual properties in Vietnam; develop digital and Information and Communication Technology (ICT) skills to meet evolving demands in the digital economy; and address urban-rural and gender digital gaps in Vietnam. This activity contributes to provisions of the IPEF's Trade Pillar and builds on USAID's ongoing work expanding Vietnam's workforce trained in ICT. Through USAID's Workforce for an Innovation and Start-Up Ecosystem (WISE) project, USAID partners with MPI and its National Innovation Center to expand the country's highly skilled workforce to power its transition to a knowledge economy.
Advance Vietnam's Health Systems and Security
Global Health Security: President Biden announced a suite of USAID activities to strengthen Vietnam's core public health capacities to effectively prevent, detect, and respond to epidemic-prone emerging infectious diseases and other public health events at all levels through a One Health (human, animal, and environmental) approach to control priority global health security threats. This will include new activities that minimize spillover of zoonotic pathogens, strengthen biosafety and biosecurity, and reduce the emergence and spread of antimicrobial resistance; increase laboratories' capabilities, strengthen the One Health workforce, and improve surveillance systems; and strengthen effective risk communication and community engagement, and improve Infection Prevention and Control capacities. Working with Congress, USAID will support these efforts with $16 million in funding over two years.
Climate Resilient Agriculture in the Mekong Delta
President Biden announced USAID's new flagship, five-year award in the Mekong Delta, Climate Resilient Agriculture in the Mekong Delta, with an initial $11.4 million investment over the next two years, subject to engagement with Congress. The Mekong Delta, a region in the south of Vietnam home to one‐fifth of its population, is powered by an agriculture‐based economy that produces roughly half of Vietnam's total rice harvest and nearly three quarters of its fruit, aquaculture, and fisheries products. Yet, this region of Vietnam is the country's most vulnerable to climate change, with farmers facing impacts such as saltwater intrusion. This new project will advance low emissions, climate-resilient agricultural livelihoods combined with biodiversity conservation to support carbon sequestration, healthy ecosystems, and resilience for vulnerable communities in the Mekong Delta.
Vietnam is a key partner for the United States in the Indo-Pacific. Nearly thirty years since the normalization of diplomatic relations, the U.S.-Vietnam partnership has never been stronger and USAID is committed to supporting a prosperous, independent, and resilient Vietnam.
Visit https://www.usaid.gov/vietnam to learn more about USAID's impact and programs in Vietnam.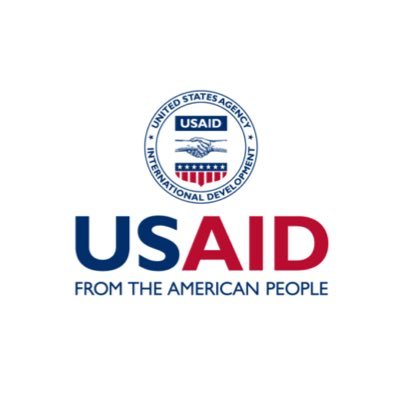 https://www.usaid.gov/news-information/press-releases/sep-11-2023-president-biden-announces-new-usaid-commitments-vietnam