4th Annual Taste of Adams Morgan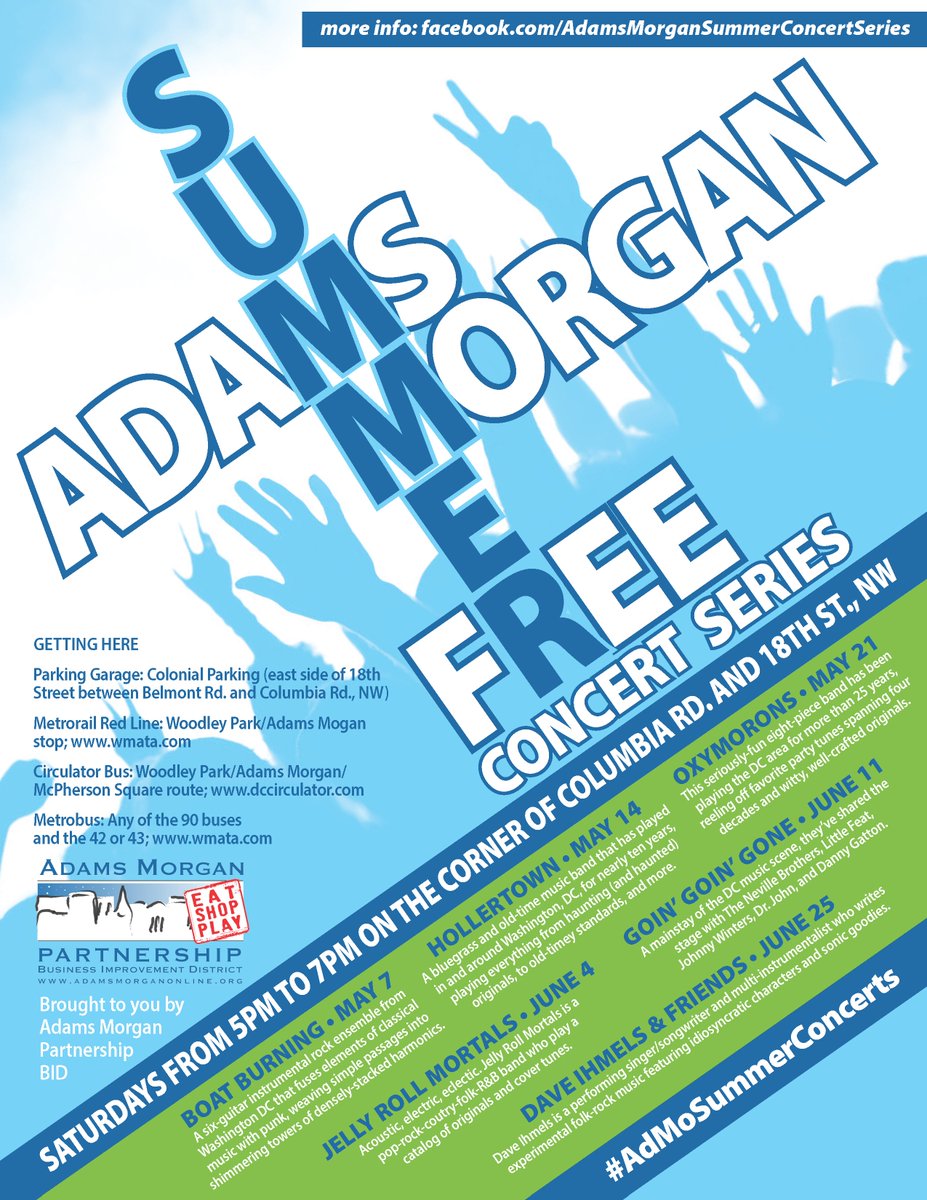 Note: We are not responsible for typo error, price change, substitute item, or available of item from online ads.
Lưu ý: Chúng tôi không chịu trách nhiệm về lỗi ấn, thay đổi giá, hàng thay thế, hoặc có sẵn mặt hàng quảng cáo.
SOURCE: Mary's Center
4th Annual Taste of Adams Morgan
Tuesday, May 3, 2016 | 5-9 pm
Adams Morgan Commercial Corridor | 18th Street and Columbia Road, NW
Event Details
Stroll, sip, and sample your way through one of DC's most vibrant neighborhoods on Tuesday, May 3, 2016, at the 4th Annual Taste of Adams Morgan event in benefit of Mary's Center. Taste of Adams Morgan is an annual culinary stroll during which over 20 local restaurants open their doors to provide tastings to 500+ attendees. All proceeds benefit Mary's Center and the 40,000 individuals and families who will be served this year.
How It Works
Attendees purchase tickets from Mary's Center, either 4/$25 or 8/$40. Each ticket is valid for 1 taste at any of the participating restaurants. Each participating restaurant offers at least two tasting options of choice, highlighting their signature dishes or cocktails.
Taste Guides with a map of all participating restaurants and the dishes they are offering will be handed out at check-in to guide you on your culinary adventure. From there, explore and indulge at your own leisure! You decide where to go and what to taste, making this a great event for large groups, families, or even date night. Reserve your tickets today!
Participating Restaurants
Bourbon ∙ Doner Bistro ∙ El Tamarindo ∙ Grand Central ∙ Johnny Pistolas ∙ Madam's Organ ∙ Mellow Mushroom ∙ Pop's SeaBar ∙ Potter's House ∙ Roofers Union ∙ Rumba Café ∙ Shenanigans ∙ The Diner ∙ Town Tavern ∙ Tryst ∙ Ventnor Sports Café ∙ and many more!
Restaurants: Want to share your food with hundreds of individuals from the entire D.C.-metropolitan region? As a featured restaurant, you will be highlighted in event promotional materials, on the event website and in Taste of Adams Morgan social media promotions. To sign up, download the 2016 Restaurant Guidelines, and submit the Response Form to Angeline Jefferson at ajefferson@maryscenter.org.
Volunteer Opportunities
We could not put on this event without the help of community volunteers! To make this year a success, we are asking for volunteers to help with a number of activities from setup to break down. Please fill out our Volunteer Sign-Up Form if you are interested in volunteering!