MOAPIA Indian Movie Night with DC APA Film
SOURCE: DC Mayor's Office on Asian and Pacific Islander Affairs
Dear Community Members,
Our Indian Movie Night is only a few days away! If you haven't RSVP'd yet, please do so now at indianmovienightdc.eventbrite.com
What: Indian Movie Night – screening of "Meet the Patels"
When: Wednesday, July 13, 8 pm
Where: Chinatown Park at 6th and I (eye) Street NW
Should you have additional questions, please do not hesitate to contact MOAPIA via email at oapia@dc.gov or call at 202-727-3120.
We look forward to seeing you there!
* Limited number of chairs and picnic blankets will be provided. We enourage you to bring your own chair/blacket.
WHEN: Wednesday, July 13, 2016 from 8:00 PM to 10:00 PM (EDT)
WHERE: Chinatown Park – 551 I street NW, Washington , DC 20001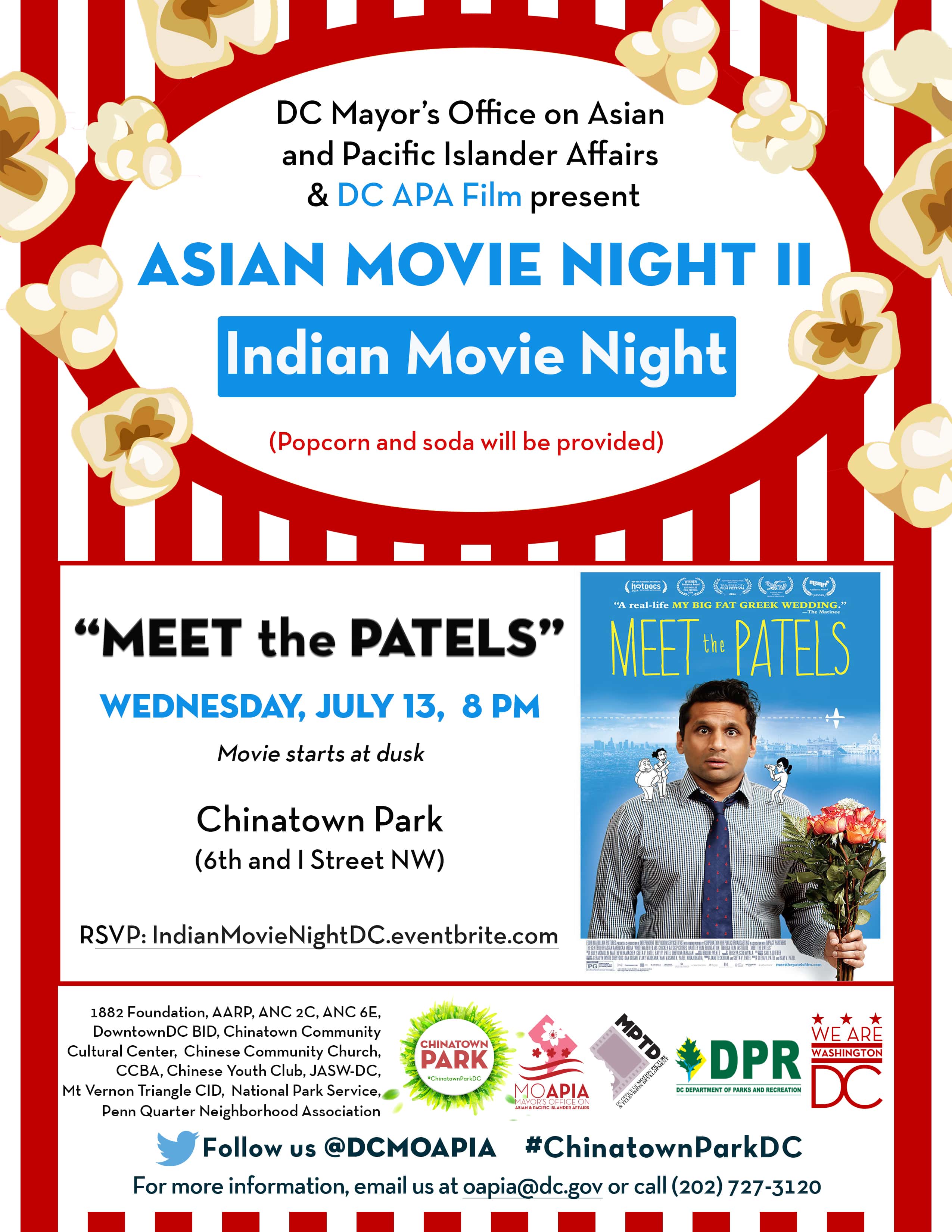 https://www.eventbrite.com/e/moapia-indian-movie-night-with-dc-apa-film-tickets-26225305595