DPR Announces First 2016/2017 "DPR Fun Day" During DC Public Schools' Professional Development Days
SOURCE: dc.gov
Wednesday, September 14, 2016
First of Three DPR Fun Days held on September 30th
DPR Customer Service: (202) 673-7647
DPR Kids, Camps & Co-op Division: (202) 671-0372
DPR Media Contact: Gwendolyn Crump, (202) 288-6027, gwendolyn.crump@dc.gov
(Washington, DC) Today, the DC Department of Parks and Recreation (DPR) announced that during the 2016/2017 school year, when DC Public Schools (DCPS) is closed for staff development, the agency will offer "DPR Fun Day," a free, single-day program offering fun and enriching activities (such as sports and athletics, arts and crafts, and more) for children between the ages 6 and 12 years old. DPR strives to meet the needs of District families when DCPS is closed for Professional Development days.
DPR Fun Day will be offered at select DPR sites on the following three days: Friday, September, 30, 2016; Friday, December 2, 2016; and Friday, February 17, 2017.
DPR will offer the first Fun Day on Friday, September 30, from 9 am to 5 pm. DPR Fun Day will incorporate DPR's "Move, Grow and Be Green" initiative, as DPR continues to plant the seeds of personal development and environmental responsibility. Please note that before and after care are not offered for DPR Fun Days.
Sites offering DPR Fun Day for the 2016/2017 school year are as follows:
Ward 2
– Jelleff Recreation Center – 3265 S Street, NW
Ward 3
– Hearst Recreation Center – 3950 37th Street, NW
Ward 4
– Raymond Recreation Center – 3725 10th Street, NW
– Riggs-LaSalle Recreation Center – 501 Riggs Road, NE
Ward 5
– Turkey Thicket Recreation Center – 1100 Michigan Avenue, NE
Ward 6
– Kennedy Recreation Center – 1401 7th Street, NW
– Sherwood Recreation Center – 640 10th Street, NE
Ward 7
– Benning Park Community Center – Southern Ave. & Fable Street, SE
– Deanwood Recreation Center – 1350 49th Street, NE
Ward 8
– Bald Eagle Recreation Center – 100 Joliet Street, SW
– Barry Farm Recreation Center – 1230 Sumner Road, SE
– Ferebee Hope Recreation Center – 3999 8th Street, SE
Please note, DPR will not provide lunch or snacks during DPR Fun Day. Please ensure that children bring their lunch and snacks. Parents are asked to adhere to DPR's food and snacks policy, which is available on the DPR Fun Day website page.
This event is free, however online registration is required. In person and over the phone registration is not available for this program.
Registration for each of the 2016/2017 DPR Fun Day's will open two weeks prior to each Fun Day. Registration for the September 30 Fun Day will open this Friday, September 16, at 12 noon.
Space fills on a first-come, first-served basis and enrollment at each site is subject to availability. Parents are encouraged to create an online account for all members of their family in DPR's registration system prior to registering for Fun Day. Please note that registration will close at 12 noon on Thursday, September 29, 2016.
To Register:
Click here to register for DPR Fun Day. You will be redirected to the registration page.
Log in with your username and password.
Add the program (DPR Fun Day) to your cart.
Check out to complete the enrollment.
Visit DPR Fun Day for more information or contact DPR's Kids, Camps & Co-op office at (202) 671-0372.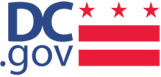 http://dc.gov/release/dpr-announces-first-20162017-dpr-fun-day-during-dc-public-schools-professional-development