Hurricane Irma Preparations Ongoing as Recovery in Texas and Louisiana Continues
SOURCE: fema.gov
Release date:
September 5, 2017
Release Number:
HQ-17-084
WASHINGTON – As the federal family remains committed to supporting state, local and tribal response and recovery efforts in Texas and Louisiana, FEMA is leaning forward to prepare in advance of Hurricane Irma, which is churning toward the Caribbean, and possibly the U.S. mainland later this week.
FEMA headquarters in Washington, D.C., its regional offices in New York, Philadelphia and Atlanta, and FEMA liaisons to the National Hurricane Center in Miami, Florida, are actively monitoring the track of Hurricane Irma.
FEMA staff are deployed to the U.S. Virgin Islands emergency operations centers on St. Thomas and St. Croix to support any requests for federal assistance. Additionally, two Regional Incident Management Teams are on the ground in the U.S. Virgin Islands.
Staff from the FEMA Caribbean Area Division are on the ground in Puerto Rico to provide support to commonwealth and local officials as requested. Additionally, a Regional Incident Management Assistance Team is on the ground to San Juan.
FEMA maintains commodities at strategically located distribution centers throughout the United States and its territories, including in San Juan, Puerto Rico and the U.S. Virgin Islands, where water and meals have already been pre-staged, should they be needed and requested.
Now is the time for everyone in the U.S. Atlantic territories, and those living along the U.S. Gulf and East Coasts to prepare for this potentially dangerous storm system. Tropical storm conditions are expected in the U.S. Virgin Islands and Puerto Rico early Wednesday, with hurricane conditions arriving later that day. Destructive winds, storm surge, dangerous surf, heavy rainfall and flash flooding are possible. There is an increasing chance of seeing impacts from Irma in parts of Florida later this week.
Update your disaster kit. Make sure to have a three-day supply of non-perishable food and bottled water, a battery-operated radio, a flashlight, extra batteries, cash, medicines, a first aid kit, pet foods, and important family documents.
Know your evacuation routes and prepare options for overnight lodging. Storm surge can sometimes cut off evacuation routes, so do not delay leaving if an evacuation is ordered for your area. If you encounter floodwaters, remember – turn around, don't drown.
Develop an emergency communication plan, which includes the telephone number of a family member or friend outside the area—a point of contact—in the event of separation when a storm hits.
Download the FEMA mobile app (available in English and Spanish) for a customizable checklist of emergency supplies, maps of open shelters and recovery centers, disaster survival tips, and weather alerts from the National Weather Service. The app also enables users to receive push notifications reminding them to take important steps to prepare their homes and families for disasters.
https://www.fema.gov/fema-app
History shows that storm tracks can change quickly and unexpectedly. Residents and visitors in areas potentially affected by the severe weather should continue to monitor local radio or TV stations for updated emergency information, and follow the instructions of state, local, and tribal officials.Visit www.ready.gov or www.listo.gov for more severe weather and hurricane preparedness information and resources.
###
FEMA's mission is to support our citizens and first responders to ensure that as a nation we work together to build, sustain and improve our capability to prepare for, protect against, respond to, recover from and mitigate all hazards.
Follow FEMA online at /blog, www.twitter.com/fema, www.twitter.com/femaspox, www.facebook.com/fema and www.youtube.com/fema. Also, follow Administrator Brock Long's activities at www.twitter.com/fema_brock.
The social media links provided are for reference only. FEMA does not endorse any non-government websites, companies or applications.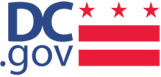 https://www.fema.gov/news-release/2017/09/05/hurricane-irma-preparations-ongoing-recovery-texas-and-louisiana-continues