2018 Lunar New Year Celebration at Freer|Sackler and Ripley Center
SOURCE: Smithsonian Institution
WHAT: Lunar New Year Celebration
WHEN: Sunday, February 11, 2018, 11 am – 5 pm
WHERE: Freer|Sackler and Ripley Center
Cost Free.
Join us for our fourth annual Lunar New Year celebration to ring in the Year of the Dog. Discover the richness of arts and culture in Sichuan Province, home to China's beloved giant pandas. Experience interactive food and art demonstrations, live acrobatic and puppetry performances, and creations by local and international artists. And enjoy the six reimagined Chinese art exhibitions in the Freer and the innovative Resound: Ancient Bells of China in the Sackler.
The celebration features lively performances of opera, folk music, and dance. Be prepared to sample some spicy dishes featuring Sichuan's mouth-numbing peppers. Plus, write a Lunar New Year greeting card to Bao Bao, the panda that was born in the Smithsonian's National Zoo and now lives in the China Conservation and Research Center for the Giant Panda in Sichuan Province.
Co-sponsor Presented in partnership with the Chengdu Municipal Government and the Chengdu Foreign and Overseas Chinese Affairs Office of the People's Republic of China. Part of the Chinese New Year DC celebration presented by the Freer|Sackler, Smithsonian American Art Museum, and Kennedy Center.
Venue Arthur M. Sackler Gallery, Freer Gallery of Art, S. Dillon Ripley Center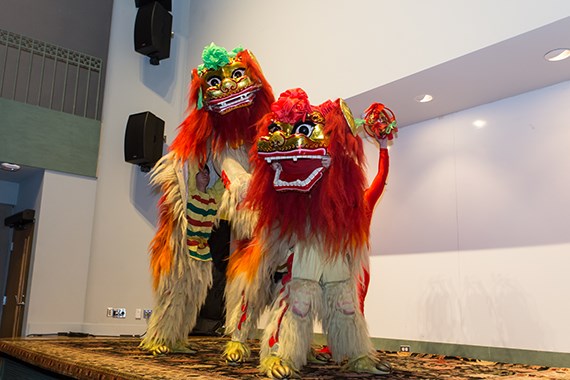 https://www.freersackler.si.edu/events/kids/?trumbaEmbed=view%3Devent%26eventid%3D126022068