Mayor Bowser to Kick Off Her First Public Budget Engagement Forum with a Telephone Town Hall with Seniors
SOURCE: dc.gov
Monday, February 19, 2018
(WASHINGTON, DC) – On Tuesday, February 20, at 12 pm, Mayor Bowser will kick off her Budget Engagement Forum series with a senior telephone town hall. She will discuss and gather input for the fiscal year 2019 budget. In addition to the senior participants on the call, thirty Ward 5 seniors will be in the Wilson Building alongside the Mayor to provide their input.
WHEN:
Tuesday, February 20, at 12 pm
WHO:
Mayor Muriel Bowser
Rashad Young, City Administrator
Jenny Reed, Director, Budget & Performance
Laura Newland, Director, DC Office of Aging
Keith Anderson, Director, Department of Parks & Recreation
WHERE:
John A. Wilson Building, Room G-9
1350 Pennsylvania Avenue, NW
*Closest Metros: Federal Triangle and Metro Center Metro Stations*
Press interested in attending the event are asked to RSVP to press@dc.gov. To view the event online, visit mayor.dc.gov/live or tune in on Channel 16.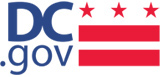 https://mayor.dc.gov/release/mayor-bowser-kick-her-first-public-budget-engagement-forum-telephone-town-hall-seniors