Churchill Living Adds 104 Units To Extensive Washington, D.C. Portfolio
SOURCE: Booster Fuels, Inc or prweb.com
Churchill Living Adds 104 Units To Extensive Washington, D.C. Portfolio
As a premier provider of furnished apartments nationwide, Churchill Living is expanding its Washington, D.C. portfolio partnering in the major residential apartment project NoMa CNTR with Perseus TDC. Positioned in the up-and-coming NoMa neighborhood, the fully furnished rentals will offer guests short- and long-term accommodations in 104 luxury units beginning in 2022.
WASHINGTON (PRWEB) JULY 19, 2020
Master Lease with Perseus TDC Enhances Inventory by 104 Short- and Long-Term Furnished Apartment Homes
Churchill Living (CL) has entered into a master lease for nearly 20% of Perseus TDC's 500-unit residential apartment project at NoMa CNTR in Washington, D.C. Starting in 2022, Churchill Living will offer 104 five-star, short- and long-term, fully furnished and serviced rentals in the luxury building as part of its ambitious nationwide expansion plan.
CL's 104 furnished apartment homes will range from studios to two-bedrooms. The luxury units will suit corporate and leisure travelers, as well as those seeking longer term temporary housing solutions, such as relocating employees, business travelers, government and military personnel, theater and entertainment industry professionals, or those traveling for extended medical stays. Guests will enjoy a brand new, fully furnished "home away from home" for any stay length – from days to months or years – at a reasonable rate.
NoMa CNTR will offer a 24-hour concierge service, as well as use of the building's extensive best-in-class amenities, including a 10,000 sq. ft. fitness center, 7th floor lounge and game room, rooftop pool, indoor/outdoor lounge, and grill deck. The building will be pet friendly with a dog run for guests' furry family members and garage parking will be offered. Each designer-appointed apartment home will feature a fully-equipped kitchen, washer and dryer in-unit, and spacious closets.
"We are very excited about this amazing partnership developed with Perseus TDC," said Avraham Rosskamm, CL's SVP of Acquisitions & Development. "NoMa CNTR exemplifies the top quality residences we will continue to offer to our guests as we embark on our campaign to grow our apartment portfolio five-fold, nationwide." Shlomo Landau from the CL Real Estate team was at the forefront of putting the deal together.
"This is a game changer for the Washington, D.C. Furnished Apartment market. Churchill is looking forward to offering this exclusive property and location to both our current and future clients," said Kathy Policaro CL's SVP of Government Business Development. "We know that the NoMa neighborhood is growing fast, and Churchill is looking forward to being part of that growth and continuing to offer brand new, luxury apartment homes to our guests," added Kelsey Thompson, CL's SVP of Sales Development.
Churchill Living, established in 1958, is headquartered in Hawthorne, NJ. In addition to its premier Furnished Apartment division, Churchill also offers Furniture Rentals, Apartment Management, Insurance Housing, Home Staging, Concierge, and Real Estate Services.
###
If you would like more information about this exciting new property, please call Avraham Rosskamm at 973-636-9406 x5767 or by email at avrahamr@churchillliving.com.
Booster Fuels Launches Mobile Fuel On-Demand Operation in Washington, D.C.
Expansion marks 50+ Booster markets as demand for essential service grows to meet pandemic needs
SAN MATEO, Calif., July 9, 2020 /PRNewswire/ — Booster, the #1 same-day fuel delivery service, announced today it has expanded to Washington, D.C. The expansion comes as essential services experience a significant increase in the need for contactless, clean mobile fuel on-demand (MFOD) to meet pandemic requests.
Since the start of the COVID-19 pandemic, Booster has experienced a 25 percent surge in fuel delivered to essential services, such as parcel delivery and logistics, food delivery and distribution, construction, and cleaning companies. Each of Booster's fuel deliveries is more environmentally friendly than conventional fueling, reducing vehicle miles traveled and the associated CO2 emissions. Additionally, the company's nimble approach to the supply chain eliminates the need for underground fuel storage tanks and the threat to water supplies in the communities they serve.
"We are thrilled to establish an East Coast presence and launch operations in our nation's capital," said Frank Mycroft, Founder and CEO, Booster Fuels. "Given today's state of affairs, mobile fuel on-demand has become even more essential for getting goods into the hands of people who need them most."
D.C. is the most recent government permitting mobile fueling as the service grows in popularity. Earlier this year, mobile fueling permits and ordinances were passed by state governments in Maryland, Texas, and Washington as states rethink the future of cities and the innovative role MFOD plays. Booster helps cities eliminate the need to plan for gas stations and the environmental hazards and road congestion they bring.
Booster has been working with local regulators and fire departments to provide its mobile fueling service, often exceeding requirements for environmental quality and safety. The company has secured all the required permits and regulatory licenses to deliver gas and diesel in D.C. and Maryland.
Booster launches in D.C. with several new, local customers including Falcon Transport, Dutch Mill Catering, Reston Limousine, and Shorb Landscaping. With six local Booster employees, this office marks the company's seventh major market following recent expansion to Dallas, Austin, Nashville, San Francisco, San Jose, and Seattle. In total, Booster has received permits to operate in more than 50 cities or counties across the U.S.
"We're proud to support essential services and create good jobs by bringing contactless fueling to D.C and Maryland," said Jordan Valdés, Booster's D.C.-based director of Public Affairs. "Our trained Service Professionals are committed to a level of service, safety, and transparency that sets a new standard in gas and diesel delivery."
Booster's fleet is made up of proprietary carbon-neutral purple mini tankers. Each mini-tanker fits in a regular-sized parking space and provides 100 percent contactless service. To date, the company has delivered more than 30 million gallons of fuel and works with more than 500 fleet customers across the U.S.
To learn more about Booster, visit www.trybooster.com.
Images:
https://drive.google.com/drive/folders/1m08UgFvYbEqxqc_5TVkmhiuEPUG_XLuv
About Booster Fuels
Booster is the leading same-day fuel delivery service focused on reinventing the way energy is delivered. The company established the category and has reimagined traditional energy supply chain logistics to bring gas stations directly to fleets and consumers, preventing 1.4 pounds of CO2 with each boost delivered.
Booster has raised more than $88 million in funding from firms such as Invus Opportunities, Conversion Capital, Enterprise Holdings Ventures, Madrona Venture Group, Maveron, Perot Jain LP, Total Ventures and Vulcan Capital. For more information, visit www.trybooster.com.
Media Contact for Booster Fuels:
Erica Zeidenberg
erica@ext.boosterfuels.com
925.518.8159
SOURCE Booster Fuels, Inc
Related Links
http://www.trybooster.com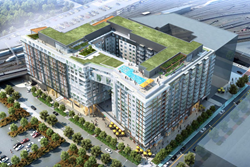 https://www.prweb.com/releases/churchill_living_adds_104_units_to_extensive_washington_d_c_portfolio/prweb17267042.htm